You need a gut-check. A reality slam to the side of your head.
Our old world is gone. We're building a strange, new, different one. If you aren't aligned to that fact, then you will wake up at some point in the future and ask, "how was I so dumb?"
Go through the list in this video and ask yourself which delusional ideas you are guilty of.
I'm seeing this in my own industry, where there this is this crazy belief that in-person meetings, events and conferences will soon be back. They won't.
I dare you to challenge me on my list.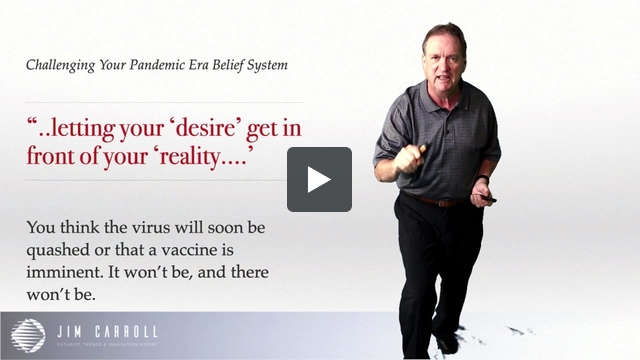 There's a post that goes with this.
Aggressive Indecision 2020: How Organizations Are Failing By Freezing FAST! (Hint: Accept Your New Covid-19 Reality)