Customer / Client / User Group Keynotes
with Futurist Jim Carroll
"I help organizations deliver their key strategic
message at their customer or client user group
meetings with a highly customized keynote
based on detailed industry and issue research.
Hundreds of organizations have engaged me for
this purpose over a 30-year time span. They've
trusted me with a critical message – you should too!"
– Futurist Jim Carroll
CLIENT/CUSTOMER ORIENTED EVENTS
Highly customized insight, extensive pre-event consultations, global track record, detailed industry experience!
"I have assisted hundreds of hi-tech companies, legal and accounting firms, medical and healthcare organizations in achieving their message of industry, product, and service transformation at their customer and client meetings with a highly customized leadership-oriented keynote" – Futurist Jim Carroll
Mindshare matters. In a complex and fast competitive landscape, positioning your product or service offerings to your customer or client has become more of a challenge than ever before. 
That's why organizations continue to invest in large scale or intimate customer client events. It's an opportunity to tell your story, position your products, put in perspective your value proposition, and build relationships. 
Countless numbers of organization, including hi-tech firms, professional services firms including financial and legal organizations, telecom companies, and manufacturing organization have engaged Jim to provide an opening keynote message for their event that is carefully aligned to their key message.
Companies like Microsoft, SAP, Cisco, Oracle, Toshiba and many more have had Jim provide his insight on the future and disruption with a highly customized keynote that aligns to their overall customer event message.   Professional service firms like KPMG, Ernst Young and Baker McKenzie have arranged for Jim to speak at critical client events on topics ranging for the acceleration of business to the emergence of new legal risk issues. Zurich Insurance recently arranged for Jim to share his thoughts on the future of risk at a global risk management summit in Switzerland.  Schneider Electric engaged Jim to open a user group conference, with a message focused on the future of manufacturing including the impact of the Industrial Internet of Things.
Whatever your message and however specific your topics, Futurist Jim Carroll has proven to be a reliable event partner with a keynote message that is based on customized  research, extensive consultation, and detailed trends insight backed by a compelling stage presence.
INVALUABLE, UNIQUE, CUSTOMIZED INSIGHT
A STUNNING ARRAY OF HIGHLY CUSTOMIZED, INDUSTRY AND ISSUE-SPECIFIC KEYNOTES AT
CUSTOMER / CLIENT / USER GROUP MEETINGS
Here's an overview of just a few of the events and clients Futurist Jim Carroll has headlined over the years, including franchise events, tech companies, professional service firms, and more.
SAP: they have booked Jim for multiple events (+40!) throughout the world for keynotes focused on business transformation, digital innovation, opportunities for streamlining insight, and accelerating business operations. The events included multiple keynotes shared with the North American CEO, as well as detailed customer panels based on extensive consultation and exploration of customer success stories
Siemens Energy: Jim was the keynote speaker at an event for major energy/utility clients, with a talk that focused on the acceleration of the energy sector, including renewables, microgrids, battery storage technology, and industry transformation
Zurich Insurance: they invited Jim to speak at their 2022 global risk management conference, with a message on post-pandemic opportunities and the future of risk. We all know that the ultimate impact of the global pandemic has been an acceleration of the many disruptive trends that were already well underway pre-Covid. Clearly, the global pandemic has changed the axis of our universe – what was disruptive before is now potentially massively transformative, and Jim's talk provided a pathway forward
KPMG: multiple client-oriented events in multiple cities for industry verticals, including the insurance, healthcare, and technology practices, each featuring attendance from CxO-level representatives of major clients
You'll find even more details below!
A 30 YEAR TRACK RECORD OF
TRANSFORMATIVE, CEO-LEVEL INSIGHT
If you are looking for real, customized strategic insight, then you've come to the right place.
Fact: Jim Carroll will provide you with the detailed, extensively researched, highly customized disruptive trends and innovation insight that you need. He is known globally for his ability to provide concise, detailed insight for offsite CEO or CxO leadership events, and has been doing this for 25+ years. The world's top speakers bureaus – the same folks who book Barak Obama, Richard Branson, and Malcolm Gladwell – have booked him into hundreds of such events through the years, having full confidence in him as their 'go-to guy' for highly specialized topic requests.
Organizations like NASA, Disney, Volvo, PGA of America, World Bank, and Pfizer made the investment to have Jim open a critical internal leadership or key customer/client event.
McKinsey: a keynote for a private, invitation-only event for the CIOs and CFOs of the top 25 global life and property/casualty insurance companies. Held in the wake of the 2008 stock market/housing market collapse, the talk focused on the opportunities for growth in an economic downturn
Schneider Electric: with a focus on the Industrial Internet of Things within the product line for its manufacturing customers, it needed a detailed keynote outlining the opportunities for this future technological path, and chose Jim Carroll to deliver it
T. Rowe Price: featured Jim at a major investment client event in Baltimore, sharing his insight with over 2,000 senior executives on future growth opportunities in the global economy
Nikon Japan:  the dinner speaker for their 100th-anniversary gala dinner celebration in Tokyo, a major customer event
Baker McKenzie: a talk for major clients – mostly Chief Legal Officers or Chief Risk Officers for Fortune 500 companies – of one of the world's largest law firms on the topic of the 'future of risk'
Nestle Purina: 500 co-op clients, mostly farmers or within agricultural communities, with a keynote on how to deal with the potential 'Amazonification' of the agricultural feed and animal products industry, as well as insight on the future of agriculture
Aligntech: this global dental implant technology powerhouse arranged for Jim to speak to 500 key dental practice clients on post-pandemic strategies, how to innovate during a recession, and how to align to the massive acceleration of dental science
Microsoft: they've had him speak at dozens of user groups and key customer events over the years, including participation as the keynote speaker for multiple-city customer roadshows
Hitachi Ventura: they invited Jim to outline the opportunity for digital transformation for CIOs of Fortune 100 companies
Computer Science Corporation: they took their most important clients to an event in St. Andrews, Scotland, for some intense discussion around the transformation and disruption of business. Thye invited Jim to provide the closing address on key strategies for moving forward in a time of acceleration
Ernst Young: they've booked Jim for multiple client-oriented events for industry verticals, including the healthcare and manufacturing industry sectors, each featuring attendance from CxO-level representatives of major clients
HP Mexico: CIOs of the largest Mexican private and public companies needed a talk on competing in the global economy; HP invited Jim in to share hsi insight on how our future world will unfold
Toshiba Australia: the impact of digital transformation and the acceleration of business – they featured Jim as their opening speaker for their most important annual event
Burger King: they had two speakers for their 2009 Global Franchise Conference – Leonard Nimoy ("Spock") and Jim Carroll. One from the future, and one speaking about the future!
KOA Kampgrounds of America: what's the future of camping and recreational vacations in the digital age? This iconic organization invited Jim to open its annual conference with a challenging message of opportunity.
These are just a few of the hundreds of such events Jim has spoken at. He has spoken at user group meetings for manufacturing companies, many franchise conferences, hi-tech customer events, and product launches, and within countless other industries. Each keynote is highly customized based on detailed research and is prepared in close alignment with the client to ensure his message fits within the overall strategic goal of the event.
Why Jim Carroll? A Short Video

Meet Jim Carroll
Keynote: Baker McKenzie client conferences
The Acceleration of Risk in the Era of Disruption
Dallas and Chicago
It's pretty cool when the top-ranked global legal firm — operating in 38 countries with 13,000+ legal staff — picks you to come in and speak to their most important clients about the future — and the unique legal issues that the future brings. That's what Baker McKenzie did! The audience was pretty spectacular – key corporate legal counsel for a vast number of global Fortune 500 companies, individuals responsible for managing the accelerating complex legal issues of our time. My keynote took a look at fast new risks involving intellectual property, the Internet of Things, new careers, accelerated product innovation and so much more!
Case Study
Zurich Insurance, Lucerne, Switzerland
The Post-Pandemic Economy and The Future of Risk
All of us know that the ultimate impact of the global pandemic has been an acceleration of the many disruptive trends that were already well underway pre-Covid. Clearly, the global pandemic has changed the axis of our universe – what was disruptive before is now potentially massively transformative. But how can we best align with this new and complex future? Futurist Jim Carroll took this group of key Zurich Insurance customers on a voyage of 3 key issues – exactly how the pandemic shifted the future; what impact has it had on the timing of that future; and what unique new risk management issues might we now be facing going forward as a result?
Keynote: Invisalign / Aligntech
The Future of Dentistry Post-Pandemic
London, UK
The acceleration of dental science. The emergence of dental bio-materials and living tissue implants. New hyper-aware consumers and the emergence of social branding. The velocity of medical knowledge and the discovery of new opportunities All of these future trends were covered on stage by Futurist Jim Carroll for over 500 dentists in his keynote. In addition, he covered the key themes of how to innovate despite volatility and uncertainty during a recession, as well as innovation and creativity strategies for moving forward in a time of relentless change.
Track Record
30 years. 2 million + people. Vast numbers of Fortune 1000 global events. 2,000 keynotes.
Your meeting is important!
The world's innovation leaders book Jim Carroll – shouldn't you?
Concise Industry Insight
Jim is constantly on the prowl for new, transformative trends. He knows how to summarize his insight in a concise, clear fashion.
Watch this short clip for his thoughts on the 'future of manufacturing' – it's but one example of the depth of his insight into many global industries.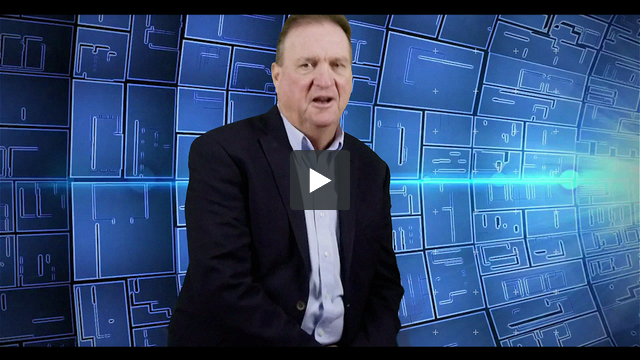 Future Trends Leadership Insight
The world is changing fast – Jim delivers to his client base a constant stream of information pieces on the trends that matter, based on continuous, updated research.
For an example, here is his "Era of Acceleration" overview, one of many videos he has filmed for global leaders to help them interpret and make sense of today's fast velocity world.
Customized Client Event Videos
Everyone knows that clients want more! Jim gives them more!
For over a year, he has delivered numerous highly polished pre-event videos. Simply put, these professionally produced videos have proven to be extremely effective for the client in communicating the key message around their upcoming event.
But Wait! There's More!
Join with the global leaders who have booked Jim Carroll.
You don't get more blue-chipper than Jim!