CEO Leadership Events
with Futurist Jim Carroll
I help CEOs achieve their strategic objectives
by aligning their organizations to a disruptive,
accelerating future. It's powerful leadership
insight based on detailed, specific industry
trends – delivered with in a fast-paced keynote
with a compelling motivational style
– Jim Carroll
INVALUABLE, UNIQUE, CUSTOMIZED INSIGHT
A STUNNING ARRAY OF COMPLEX KEYNOTES IN
CEO/CxO LEADERSHIP MEETINGS
Futurist Jim Carroll is regularly booked by CEOs and senior executives of major organizations to provide an opening or closing keynote, on a highly customized topic. Here's a sampling:
"The future of the space industry" for NASA – twice – in Houston and the Goddard Space Center
"The future of pharma and healthcare" for Pfizer in Paris – 6 months before Covid
"The transformation of infrastructure – energy, water, telecom, roads and buildings" for Black and Veach
"The era of hyperconnected medicine" for Perkin Elmer
"Consumers, food and retail post-Covid" for Rich Food Corporation
"The disruption of the energy industry" for Siemens Energy
"The future of golf" for the PGA of America in Boston and Orlando
"The next 100 years in agriculture and farming" for Wilbur Ellis 100th anniversary CEO meeting
"Innovation in the World of Upside Down Trends" for the Walt Disney Corporation in Hollywood,
"Self-Driving Cars, Electric Vehicles, and the Sharing Economy" for Mercedes in Detroit
"The Acceleration of Legal Risk in the Era of Disruption" for Eversheds Sutherland global partner meeting
"The Acceleration of Personalized Medicine in the Era of Exponential Genomics" for Genentech Pharma
"The Future Impact of Internet of Things" for Whirlpool / Maytag, Chicago
"The Future of Forward Oriented Insurance" for New York Life, New York
"Prognostic Diagnostics, Self-Driving and the Future of Trucks for Volvo / Mac Trucks", Dallas
"Transitioning Industrial Markets" for General Dynamics / Northrop Grumman: Charlotte
"The Future and the Next Economy" for Blackrock
"The Future of Energy Utilities : Connected, Intelligent, Localized" for Itron Technologies
MASSIVELY CUSTOMIZED INSIGHT,
DETAILED INDUSTRY EXPERIENCE,
GLOBAL TRACK RECORD,
EXTENSIVE PRE-EVENT CONSULTATIONS
"I have assisted hundreds of CEOs of global organizations to deliver a message of transformation, innovation, and disruption at their global leadership meeting with a highly customized leadership-oriented keynote" – Futurist Jim Carroll
In the post-pandemic economy, CEOs are managing multiple priorities: business model disruption. The rapid emergence of new competitors. Products that are almost out of date by the time they are brought to market. The digitization of everything and the acceleration of industries.  The transformation of everything around them. All of these trends — and more — require that organizations pick up the pace when it comes to their strategies, actions, and innovation efforts.

Many CEOs / CxOs bring their leadership teams together for a corporate offsite event in order to discuss, strategize and align to a faster, transformative future. And in an increasing number of these events, the CEO  or other senior executive has selected Jim Carroll to open or participate in such a meeting with an in-depth, customized keynote that sets the tone.
Futurist Jim Carroll has opened numerous CEO-level and CxO level strategic events for organizations such as Disney, Chemours, Dupont, Rich Foods, NASA,  Mercedes Benz, New York Life, Volvo, Nestle, Black & Veach, and many more.
Learn why he is your valuable, trusted partner in aligning your organization to a faster, transformative future.
Why Jim Carroll? A Short Video

Meet Jim Carroll
Case Study
Black & Veach
CEO Leadership Meeting
Disrupt before you are disrupted! The future requires transformation, not just innovation! The CEO of this massive global infrastructure company thought that Jim Carroll would be the perfect expert to highlight the journey the organization must make to align to a new and different future. Operating in the global infrastructure industry with a focus on energy, water, telecom, roads and bridges, and more, the CEO knows that the future of infrastructure is smart, connected, aware, intelligent, and will be built using new methodologies, advanced materials, and with increasing innovation. He engaged Jim to help deliver his message at a meeting of his global team of 300 senior executives in Kansas City, the first in-person get-together post-Covid.
A 30 YEAR TRACK RECORD OF
TRANSFORMATIVE, CEO-LEVEL INSIGHT
If you are looking for real, customized strategic insight, then you've come to the right place.
Here's a simple reality: your event is critical. Why would you leave some of the most important content to an amateur with a canned message? Why would you not invest in quality insight? You don't get a BMW on a Ford Focus budget – and you'll blow your critical meeting out of relevance in the first few minutes by setting a bad tone with a bad speaker.
Fact: Jim Carroll will provide you with the detailed, extensively researched, highly customized disruptive trends and innovation insight that you need. He is known globally for his ability to provide concise, detailed insight for offsite CEO or CxO leadership events, and has been doing this for 25+ years. The world's top speakers bureaus – the same folks who book Barak Obama, Richard Branson, and Malcolm Gladwell – have booked him into hundreds of such events through the years, having full confidence in him as their 'go-to guy' for highly specialized topic requests.
Organizations like NASA, Disney, Volvo, PGA of America, World Bank, and Pfizer made the investment to have Jim open a critical internal leadership or key customer/client event.
NASA had him deliver (twice) a keynote on the 'future of space' in the context of space privatization and commercialization
the PGA of America had him provide his insight (twice) on the transformative trends that would provide for massive growth and innovation in the golf industry
Pfizer had him provide an internal leadership keynote on the transformation of healthcare through virtual and telemedicine, accelerated science and R&D, doctor and patient empowerment, medical device connectivity, and more – 6 months before the global pandemic
the World Bank / International Finance Corporation had him deliver a very detailed keynote on the future of manufacturing and opportunities for growth in third-world economies at a major event they hosted in Morocco
Volvo had him deliver (twice) concise industry research on the trend toward electric vehicles and autonomous technology, for an internal leadership meeting and a dealer event
Disney, faced with an onslaught of disruptive business model change, had him deliver a keynote on key concepts related to leading-edge innovation and creativity
If you need customized insight like that, keep reading. If you are merely rushing about to find a speaker and aren't prepared to invest in the world's leading futurist and trends expert, stop now.
The fact is experience and a proven track record matter.
Jim has spoken to over 2 million people, over 28 years, on 5 continents
he has 28 years of well-honed stage presence and style
he has an established reputation as THE thought leader with very detailed, extensive, industry-specific insight
this includes keynotes on agriculture, finance, insurance, retail, manufacturing, healthcare, energy, sports, transportation & infrastructure, consumer products & more
no two presentations have ever been the same
each is carefully crafted based on particular client issues, trends, and requirements
Jim conducts extensive, in-depth research using sophisticated online research tools that lead him into research papers, industry reports, news media, and more
most keynotes and leadership meetings involve extensively customized research preparation
his insight is enhanced by unique insight shared with him from his global Fortune 1000 client base
most of his events have been for senior executive leadership teams at corporate offsite retreats
many of the topics covered have been related to fast-emerging disruptive trends that require immediate team coordination
Case Study
Pfizer, Paris, France
The Acceleration of Healthcare
The rapid evolution of genomic science, the acceleration of gene therapy, the virtualization of healthcare with medical device connectivity, the changing nature of the relationship between patients and doctors, an explosion in medical knowledge – the world of healthcare is in the midst of more change than it has seen in the last 100 years. This pharmaceutical giant brought together a global team to examine issues and opportunities in the world of healthcare, and needed an inspiring keynote to take them on a tour of the sweeping trends that could define their future.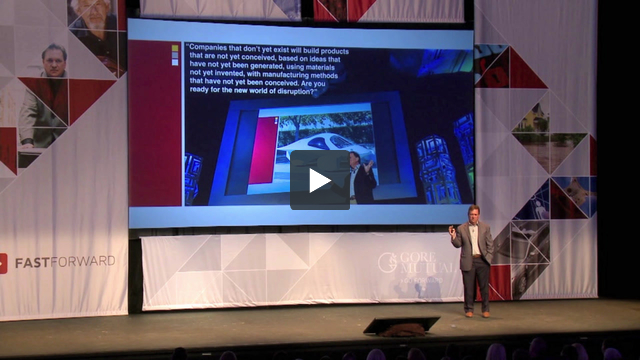 Case Study
Legrand, Connecticut
Manufacturing: Trends and Disruption
This talk was for Legrands North American leadership meeting, where the CEO and his team fine tune strategies and plans for the coming year. They're big in the global tech industry, manufacturing a wide variety of component parts and cabling. My talk took a look at key trends providing opportunity in the manufacturing process, including the factory of the future, the Internet of Things, digitization, 3D printing, accelerated supply chains and much more.
Track Record
28 years. 2 million + people. Vast numbers of Fortune 1000 global events. 2,000 keynotes.
Your meeting is too important to leave your key message to an amateur. The world's innovation leaders book Jim Carroll – shouldn't you?
Concise Industry Insight
Jim is constantly on the prowl for new, transformative trends. He knows how to summarize his insight in a concise, clear fashion.
Watch this short clip for his thoughts on the 'future of manufacturing' – it's but one example of the depth of his insight into many global industries.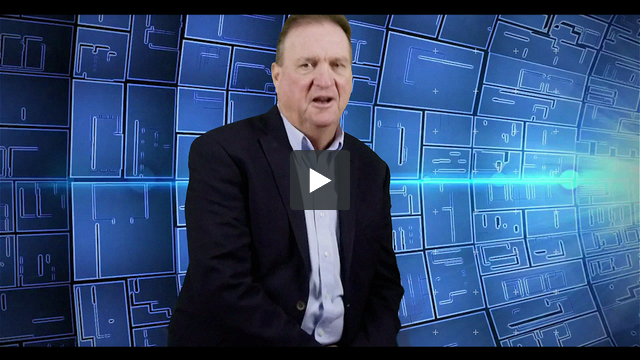 Future Trends Leadership Insight
The world is changing fast – Jim delivers to his client base a constant stream of information pieces on the trends that matter, based on continuous, updated research.
For an example, here is his "Era of Acceleration" overview, one of many videos he has filmed for global leaders to help them interpret and make sense of today's fast velocity world.
Customized Client Event Videos
Everyone knows that clients want more! Jim gives them more!
For over a year, he has delivered numerous highly polished pre-event videos. Simply put, these professionally produced videos have proven to be extremely effective for the client in communicating the key message around their upcoming event.
But Wait! There's More!
Join with the global leaders who have booked Jim Carroll.
You don't get more blue-chipper than Jim!