Why Book Jim Carroll?
You'll Get Concise, Customized Insight on Trends & Innovation Delivered By The World's Top Ranked Futurist.
Jim Carroll is the futurist that CEOs trust. His global client list demonstrates that they seek his accumulated 30 years of experience, wisdom, and insight, developed by the time he has spent with some of the leading organizations in the world.
Jim's leadership keynote will align you to your disruptive, accelerating future by providing detailed, specific industry trends. It's powerful leadership insight delivered in a compelling and motivational style!
You know you need to align to a world that is faster, more complex, and that demands resilience. You need deep insight into the trends that will impact you and the strategies that you can pursue to align with them. You need to inspire your leadership team and members to get moving. That's how Jim Carroll will help you.
Don't just take Jim's word for it. Join other leading organizations like NASA, Pfizer, The World Bank, Mercedes Benz, the PGA, Blackrock, the Wall Street Journal, and even Disney, all of whom arranged for Jim's insight for a global leadership event or customer meeting – and came away empowered with new insight to take on our faster, more complex world.
Why Book Jim Carroll?
Reason #1 – You Can Call Him. Right Now.
As you have been searching for someone to speak to your event, leadership team or corporate meeting, you have probably been dismayed by the fact that you can't actually reach many of the people you are considering. They are hidden behind layers of agents and assistants who shield you from talking with them about your event.
That's not Jim Carroll. You can pick up the phone RIGHT NOW and call him at +1.214.473.4850.
He'll call you back as soon as he can to help you out and answer any questions you might have.
Try it. Call him now. There's no barrier between Jim and your questions. Do it now.
Reason #2 –
Customized Insight
Detailed Industry Experience
Global Track Record
Extensive Pre-Event Consultations
Jim Carroll will provide you with the detailed, extensively researched, highly customized disruptive trends and innovation insight that you need – on the topic you require.
He is known globally for his ability to provide concise, detailed insight for offsite CEO or CxO leadership events, and has been doing this for close to 30 years. The world's top speakers bureaus – the same folks who book Barak Obama, Richard Branson, and Malcolm Gladwell – have booked him into hundreds of such events through the years, having full confidence in him as their 'go-to guy' for highly specialized topic requests.
Organizations like NASA, Disney, Volvo, PGA of America, World Bank, and Pfizer made the investment to have Jim open a critical internal leadership or key customer/client event.
NASA had him deliver (twice) a keynote on the 'future of space' in the context of space privatization and commercialization
the PGA of America had him provide his insight (twice) on the transformative trends that would provide for massive growth and innovation in the golf industry
Pfizer had him provide an internal leadership keynote on the transformation of healthcare through virtual and telemedicine, accelerated science and R&D, doctor and patient empowerment, medical device connectivity, and more – 6 months before the global pandemic
the World Bank / International Finance Corporation had him deliver a very detailed keynote on the future of manufacturing and opportunities for growth in third-world economies at a major event they hosted in Morocco
Volvo had him deliver (twice) concise industry research on the trend toward electric vehicles and autonomous technology, for an internal leadership meeting and a dealer event
Disney, faced with an onslaught of disruptive business model change, had him deliver a keynote on key concepts related to leading-edge innovation and creativity
His insight is based on proven research and facts.
his sophisticated trends tracking and research system regularly scans dozens of rapidly emerging technologies including artificial intelligence, digital twin technology, advanced genomics, material science, and more than 100+ other topics, following the impact across healthcare, consumer goods, agriculture, and dozens of other  industries and sub-industries
he shares this insight through sophisticated trends research reports that cover near-term (1 to 6 months), medium (6-24 months), and long-term trends (> 2 years), and weaves the insight into his stage presentations, combined with up to the minute deep research performed undertaken for every customized keynote
The fact is experience and a proven track record matter.
Jim has spoken to over 2 million people, over 30 years, on 5 continents
he has 30 years of well-honed stage presence and style
he has an established reputation as THE thought leader with very detailed, extensive, industry-specific insight
this includes keynotes on agriculture, finance, insurance, retail, manufacturing, healthcare, energy, sports, transportation & infrastructure, consumer products & more
no two presentations have ever been the same
each is carefully crafted based on particular client issues, trends, and requirements
Jim conducts extensive, in-depth research using sophisticated online research tools that lead him to research papers, industry reports, news media, and more
most keynotes and leadership meetings involve extensively customized research preparation
his insight is enhanced by unique insight shared with him from his global Fortune 1000 client base
most of his events have been for senior executive leadership teams at corporate offsite retreats
many of the topics covered have been related to fast-emerging disruptive trends that require immediate team coordination
Reason #3
He Only Does a Limited Number of Events Each Year.
Jim only takes on 20-30 events a year.
He's not a 'volume' guy, pounding out 100 or 150 keynotes a year.
Folks that do that don't really care about customizing to your needs. It doesn't fit the 'volume' model.
He takes pride in his work. He loves a deep, customized topic challenge. He thrives on working with you.
If you want a canned speech that fits a formula, Jim is not your guy, to be honest.
If you value customized insight, from someone who deeply cares about his work, Jim is your guy.
Why Jim Carroll? A Short Video
His ability to take on complex topics is broad – for example, compelling, strategic AI insight.
A Personal Message from Jim
Customization matters. It's your event, and its my job to build my material to your issues.
Leadership Insight
The future hasn't disappeared – it's just dramatically different! We are now defined by our resilience and agility; our response to volatility characterizes our adaptability. The future belongs to those who are fast.
CEOs of major global organizations have arranged for Jim to open critical events and meetings as seen here.
Concise Solutions
Jim offers strategy, insight, reality – not hype.
This is what we will bring to your meeting or event.
Powerful Motivation
The era of disruption demands that leaders understand how to align to a faster future. In this keynote in Muscat, Oman, Jim is challenging an audience of thousands to the mindset that matters going forward into a faster future.
Concise Industry Insight
Jim is constantly on the prowl for new, transformative trends. He knows how to summarize his insight in a concise, clear fashion.
Watch this short clip for his thoughts on the 'future of manufacturing' – it's but one example of the depth of his insight into many global industries.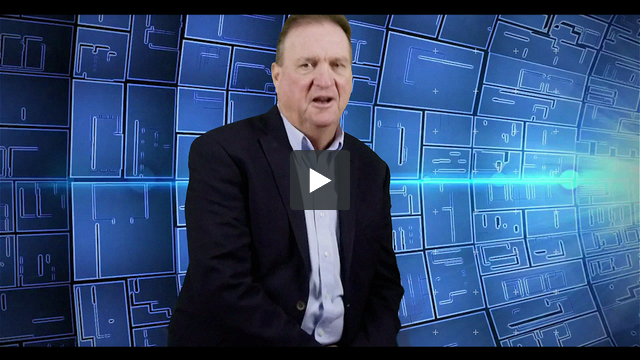 Future Trends Leadership Insight
The world is changing fast – Jim delivers to his client base a constant stream of information pieces on the trends that matter, based on continuous, updated research.
For an example, here is his "Era of Acceleration" overview, one of many videos he has filmed for global leaders to help them interpret and make sense of today's fast velocity world.
Customized Client Event Videos
Your event doesn't start the moment Jim walks on stage, and it doesn't end when he exits. The ideas and concepts that he presents on future trends and innovation should start well before he appears — and should continue to be shared with the participants long after the event is over.
Take advantage of the professional pre and post-event videos that Jim can prepare for you to kick things up a notch!
Distribute a Customized Pre-Event Video!
Filmed by Jim and professionally produced, this will drive registration or get buzz happening before the buzz! All it takes is a minimal investment – contact Jim for details.
A Public or Association Event? Drive Attendance and Registrations!
Your key goals are to drive attendance, get event registrations happening, and build some buzz!
Watch these pre-event videos Jim prepared for several clients which did exactly that!
Jim can provide you with highly polished pre-event videos to help accelerate your event. Simply put, these professionally produced videos have proven to be extremely effective for the client in communicating the key message around their upcoming event.