Speakers and topic experts should not be boring in this new online world. I'm working hard not to be in my home broadcast studio!
With that in mind, here's the raw and uncut feed from my weekly 'show' this morning. I think I'm getting the hang of delivering the content while managing staging, production, sound and video. When I was on stage in Las Vegas I'd have a team of 20+ doing that – now, it's just me in my basement!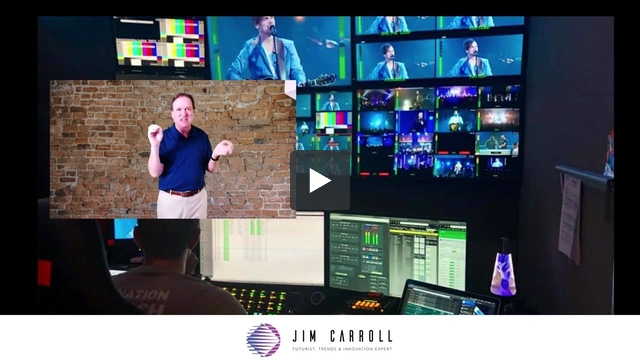 Some speakers are dumping out crappy head-shot Zoom stuff. I'm trying to take it up a notch. Still lots to learn, but when I'm the host, editor, AV team, production editor and stage manager all in one, and you are going live on Periscope/Twitter, Facebook, YouTube and Zoom – some small things fall through the cracks. But week 3, I'm kind of happy with the direction! This is the first 10 minutes. Total show length was 22:03. I'll post that on my blog. Online. Don't be BORING!
The focus on my story this week? Kendall Farms and their initiative to quickly build a virtual farmers market. Here's the whole video clip – I featured just the start in my broadcast today. Other topics? #cobots & #supplychain, #agriculture & automation, hyper-accelerated innovation, # VUCA as the new leadership & more!