Here it is, raw and uncut.
Too many speakers are doing too many boring Zooms with boring Powerpoints – or they're just a talking head in front of a bookshelf with dead content. People tune out in 2 minutes.
But it is totally possible to be with a Zoom audience for 60 minutes, with a dynamic stage style presentation, multimedia, backdrop switching and Q&A. I was online last night with Australia for an hour, and the comments were stunning as to how good it was. I just did my weekly 1130 broadcast and addressed this issue at the start. Check out my style, energy, content, mutlimedia production. This is the raw video … uncut.
Energy, insight, presence, content. Don't go with boring.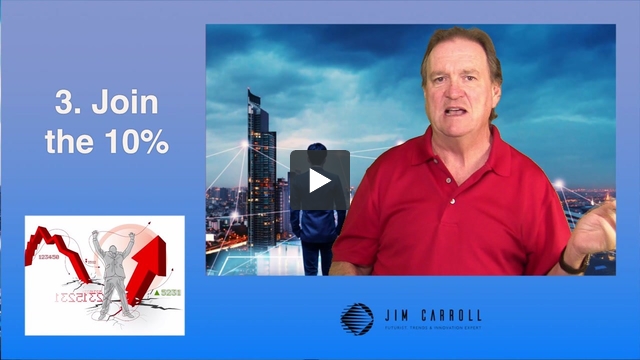 What do you get in 20 minutes? Here's a slide show of a few of the 'scenes' in todays' show.
One lesson today? Don't try to go with a new audio program 10 minutes before the show. It won't go well. Fail early to learn how not to fail!
Learn more and sign up for next week at https://online.jimcarroll.com