Spinal Tap went to 11 – why can't I go to 20?
Why not do one more trend and bend your mind a bit! With that, here's trend #20 of my '19 Trends for 2019′ – 'A Child Alive!' 
Can you imagine what the world of 2062 – the year the Jetsons' TV show was set in – might look like for a child alive today? 
I find it hard to do so, given that the pace of change is accelerating so quickly. We will probably see advances with science, technology, society and more that we can barely begin to comprehend. And yet, there are also warning signs. What we do right now has the good chance to destroy the world that they might find themselves in.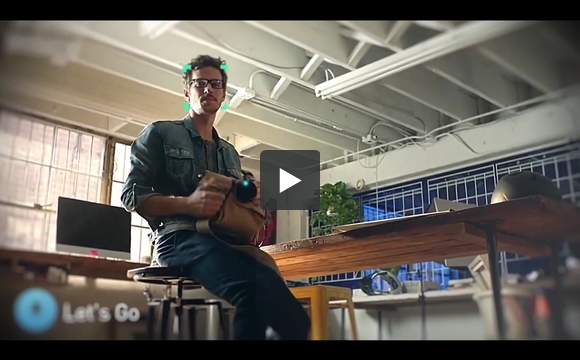 And yet there is no doubt these children will live in a fascinating, wonderful world if *we* do the right things.
A child alive today? Consider my buddy Chase! His dad had a brief visit with my son and I in the home office to 'talk shop', and he brought Chase along. I had to keep Chase busy while his dad worked on a technical issue with my son, and so I put him in front of my home studio green screen. In moments, he understood it, and Chase went travelling!
What types of travels might he have in the future? Will he actually go to space? Will he be able to time travel? Will he have virtual reality travels that are incomprehensible today?
Or consider Ivan! He's a precocious 10 year old who I had the good fortune to discover just before I keynoted a global event for Godiva Chocolates in London, England. Watch this clip!  It's a great, fun story – but consider this: we are in a world in which 10 year olds have food video blogs. What will happen when these kids – who show so much initiative at the age of 10 – grow up and are in the workforce?
They will probably be working in jobs and careers that do not yet exist, utilizing knowledge not yet generated, with scientific discoveries not yet discovered. A few years ago, I went into the Grade 5 class of my good friend Ian Bates – and we did a project to encourage the children to think about the careers that they might work in at some point in the future.
The simple fact is – there is a child alive today who will do the amazing science fiction like things that we find unimaginable – and yet which they find routine!