"Be an information sponge. Absorb the knowledge. Soak in the insight!" – Futurist  Jim Carroll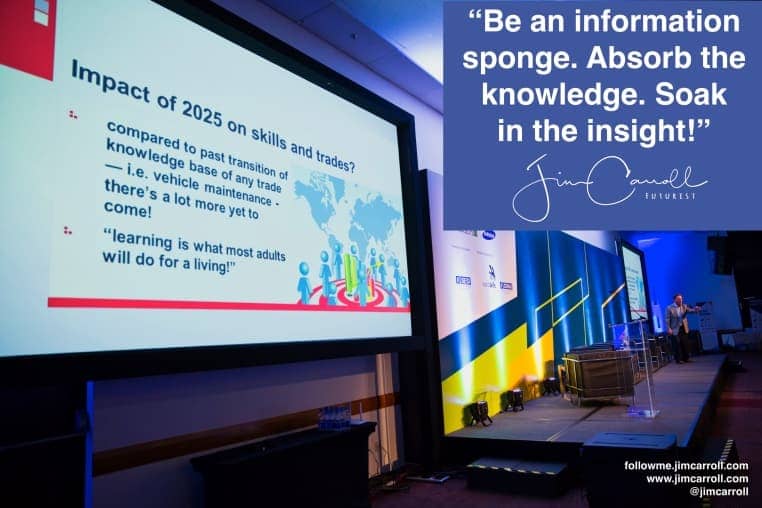 This photo is from a few years ago, when I'm on stage at the @Worldskills conference in Sao Paolo, Brazil. Read the slide – obviously, my keynote was about future trends impacting jobs, careers, skills and education.
Yet the quote idea came to me yesterday while I was talking on the phone with my older son – we were talking about the mechanics of moving a Web site for a volunteer organization that he is involved with. I was walking him through some of the steps that are involved to ensure that it goes smoothly. (I'm a hard core geek on the side!) What struck me during the conference – and I madly jotted down the quote while talking with him – is that both he and his younger brother have an insatiable desire to learn. They simply want to KNOW about things; a relentless idea to LEARN; a continuous curiosity that drives their inquisitiveness.
I'll often repeat an observation on stage – as found in the slide – that 'learning is what most adults will do for a living in the 21st century!" That much is true. If my sons, in their mid-20's, have indeed become data sponges, then they are certainly on the pathway to success!