"Time flies. Are you stuck on the runway?" – Futurist Jim Carroll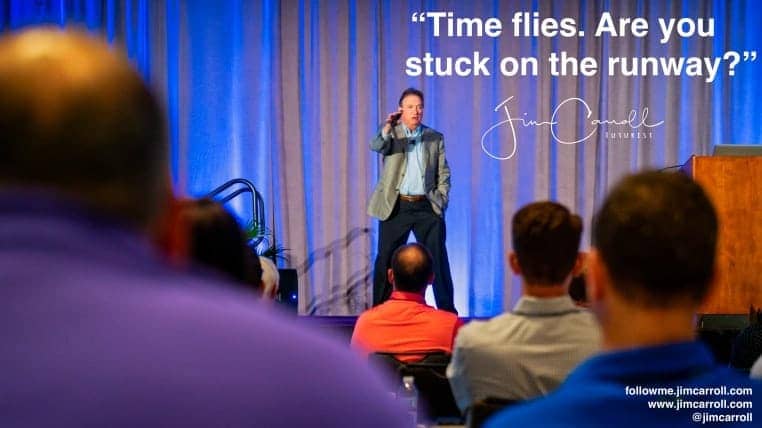 Your failure to launch is probably due to your indecision. Imagine if an airline ran its business the way you manage your initiative.
Have I struck a chord? Probably, because the inability to commit to doing something is the downfall of many a great initiative.
Like many people, you might be full of ideas, but don't know where to start. And so you delay, postpone, wait for clarity, convince yourself you'll try tomorrow, or not doing anything until others around you have begun.
Meanwhile, the future happens and time marches on. And then all of a sudden, you'll begin to go, take a look around – and everyone else has already moved along. You're in the slow lane, and there isn't even anyone else on the highway around since they already started their journey a long time ago.
Procrastination might be a fun joke, but remember – only you can prevent its consequences.