"You never do it alone. Behind every success is an extraordinary partner!" – Futurist  Jim Carroll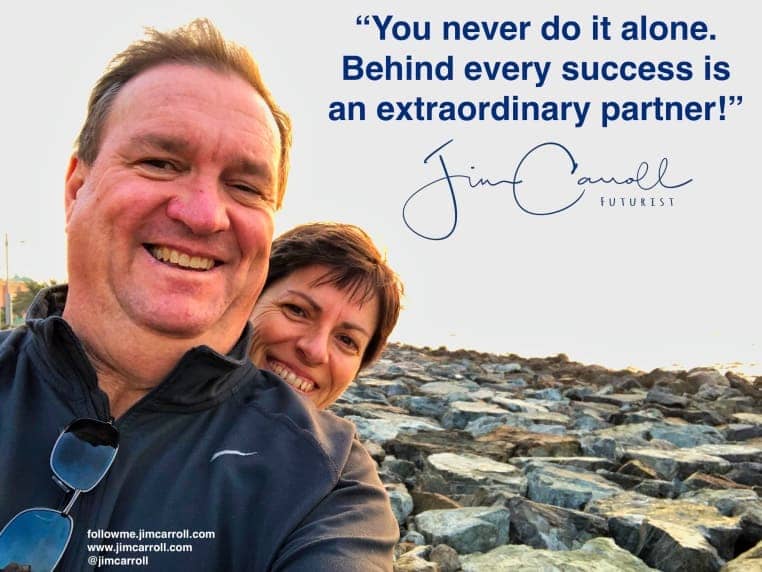 It's my wife's birthday!
For some reason, Christa decided to take on this project of "Jim" for life. I am still mystified why. Perhaps she thought she could fix me, and she certainly has!
It's been an extraordinary partnership – we've been working together in a home office for close to 25 years. I'm disorganized, scattershot, absentminded; she is hyper-organized, laser focused, meticulous. Maybe the fact that we are extraordinarily different is part of the reason we have found success in love and in life. Professionally, she keeps the business ticking, the contracts signed, the books edited, the schedules coordinated, the conference calls happening. She was a career woman, with a staff of 30 people, and magical opportunities ahead. She gave it up to raise her children, build a family, and focus on the important things.
I am in awe of her love, and of the patience and guidance that she has shared with me. Every person out there has someone who is their bodyguard, their rock, their guiding light. Christa is mine!