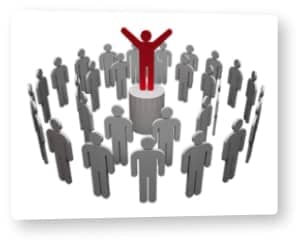 I continue to see a lot of activity with inquiries and bookings for senior management / CEO leadership meetings.
This confirms my belief, which I have been posting in this blog, that there are many organizations out there who are determined to stay ahead of fast paced economic trends. Here's an example of a client request that came through this morning; they are looking for insight on:
how can an organization succeed given the current world and marketplace realities by thinking and doing things differently relative to the following:


how to use, and deploy and share resources in new creative ways from a variety of places to serve the most critical needs or during the most critical times
how to employ a a non-traditional structure or organization design that is creative, flexible, different and nimble to support critical business priorities
how to leverage key capabilities in new and different ways, either through developing them internally, outsourcing them or partnering in a type of hybrid manner
These are all issues I covered off in the Ready, Set, Done: How to Innovate When Faster is the New Fast book.
They are looking for:
someone who will provide a thought provoking point of view, with inspiration around new and different approaches to achieving the above


can speak to trends in this topic arena, yet also cite some examples of companies that are acting or behaving in some of these innovative ways to achieve results
someone who can push the thought agenda yet provide information that is deemed doable, possible, realistic and not too extreme of an approach
a person who can deliver the information in a small group/ intimate setting with a "working session" format vs a large key note "speaker" address forum
That's exactly what I've been out there doing for the last ten years, and so it continues to be a fascinating time to be out there.
I'm off later today to keynote just such a leadership meeting for a major accounting firm in the DC area; I just returned from Palo Alto where I gave a similar talk to a high-level group of Silicon Valley executives. More on that particular talk later, because I've been busy writing a post about "what comes next with tech."