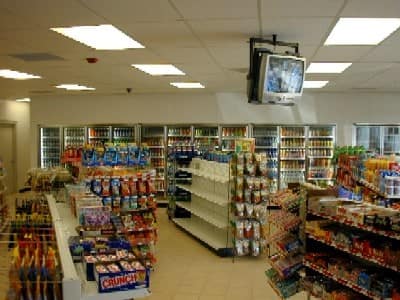 Back in October 2005, I identified the major trends that would sweep the retail and consumer products industries, and some of the key innovation methods that organizations should pursue in order to avoid product and service commoditization. You can read the original post here.
Since then, we've seen continued massive rates of change in these sectors. Three weeks ago, I keynoted a major convenience store conference, speaking both to store and franchise owners, as well as dozens of executives from major consumer product companies.
The retail industry today is now driven by hyper-innovation, rapid technological advance, increased customer expectations, rapidly evolving product trends, and increasingly fickle consumers driven by the rapidity of instant trends.
How can people turn these trends into opportunity? It comes from innovation — not just with new products, but with business process, store design and layout, rapid adoption of new products, format mix, and partnerships between the retailers, consumer goods companies and packaging companies.
Some of the trends I highlighted in my talk included:
the rapidity of change: The retailer of today is drowning in new product innovations. According to the Washington Post, some 33,679 new products were introduced into the consumer products sector in 2004, up 53% from 10 years earlier. With room for only so many new SKU's, it can be pretty difficult to keep up.
constant format change: There's a lot of innovation with in-store formats and display technology : constant experimentation with store formats, brand partnering promo innovation, new in-store displays, logistics and tracking studies, and countless other new ways of doing things within the store are all critical.
zero-attention span customers: The average consumer now scans 12 feet of shelf space per second. News becomes old news within 36 hours. The average age of a video game player is now 37 years old. Today's consumer has precious little attention, and you've got to work extra hard to get them interested in a product while in the store.
In a follow article that I wrote for the conference, which will come out in June, I summarized my guidance to the audience: "Get on board the tornado of change in retail and ride it for all it is worth! You should develop a team that has a finely-tuned radar for unique trends, experiments, success stories and innovations. They're swirling around you continuously, they are constantly reinventing the world of retail on a minute by minute basis – and you've got to understand them and capitalize upon them."