"Everybody knows, everybody knows
That's how it goes
Everybody knows"
Leonard Cohen, Everybody Knows
It's a pretty dark song, but I've always like the premise behind what Leonard Cohen wrote … that certain things are certain, certain things are undeniable, that certain things are just obvious.
So it is with the global oil and energy industry. To me, certain trends are undeniable – and so while there is much gnashing of teeth and all kinds of angst with the politics around the industry, the end game is this: oil is a sunset industry, in decline, kaput-ing. Quite simply, we've got so much momentum happening with the push to electric vehicle technology, the acceleration of battery storage science, micro-grid concepts, fast paced developments with wind and solar and renewables and so much more … that, essentially, oil is over.
Everybody knows. Even global oil company CEO's.
Carbon is done. So the fact is, what are you going to do with this trend? Here's a clip where I'm on stage in San Diego, speaking to the reality of what is occurring.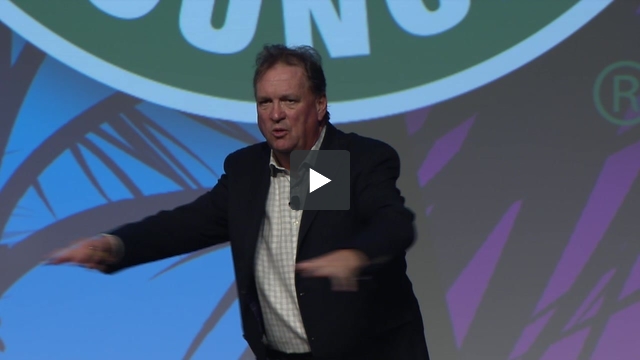 This is not me just saying it. There's one slide I use in my slide deck, that captures the essence of what is going on.This is a pretty big trend!
Over the years, I've spoken at numerous global client events about this trend, have filmed trend videos on the issue, and have covered it in various other ways. Here's a bit of a compilation of what I've said!
Because, everybody knows!