9 years ago today, I walked into a conference room in Boston at 715am.
I vividly remember seeing my stage for the first few moments, and thinking, "you've got to be totally on today, Jim!"
I captured the moment on my Blackberry – the photos are fuzzy – and shared it on Facebook. The pictures are pretty fuzzy considering the technology of the time.  The memory popped up on my Facebook feed just now.
What a moment it was1 I was the opening keynote speaker for the PGA of America.
Little did I know that I would deliver the speech of a lifetime, delivered with a passion and insight for change that came from the heart, and that this would feed so many more opportunities going forward.
When your moment happens, run with it. Give it everything you've got. Draw everything you can from deep within. Here's a highlight clip from that day: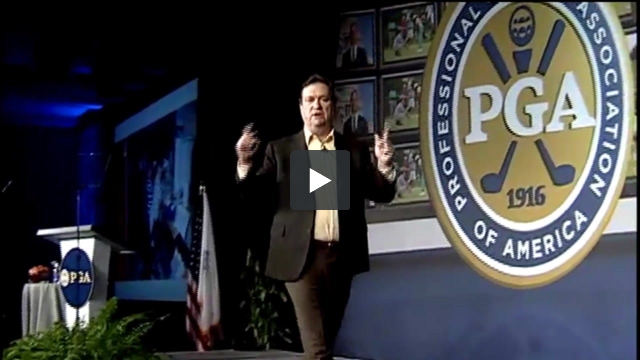 When that moment happens, you've got one shot. And when it hits, its magical!
Here's a playlist of some of the clips from that day, from a followup talk in 2016, and a few others on golf!