I'm very sad to learn that Canadian PGA Professional, Jerry Anderson, who was a fixture around my home club of Credit Valley in Mississauga, Ontario, Canada, passed away at the age of 62.
As reported in the news, Jerry was "the first Canadian to win on the European Tour when he shot a 27-under par at the Ebel European Masters – Swiss Open in 1984. That 72-hole score was a record on the European Tour until Ernie Els shot a 29 under par score at the 2003 Johnnie Walker Classic."
I spoke about Jerry Anderson in my opening keynote at the 2016 PGA Merchandise Show in Orlando; the theme that year was that we should recognize and give thanks to the PGA Professionals who had an impact on my our golfing life. Jerry certainly had an impact on mine; he had the remarkable patience to try to teach me over 3 seasons.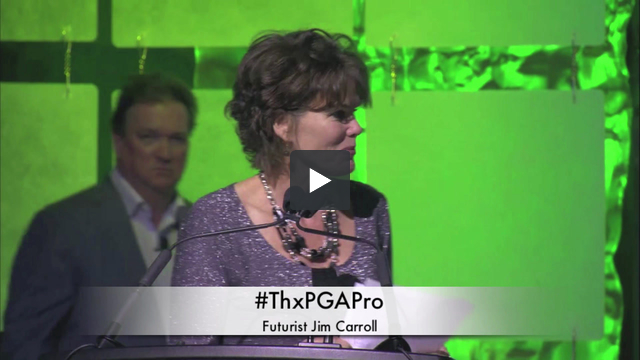 Jerry was a fixture around our club in so many remarkable ways. He was a PGA teaching professional; a regular participant in Mens Day, where he would go and shoot the lights out with an incredible short game; and in the latter years, a regular fixture on the lawn cutting equipment, constantly watching me duff my shots into the river!
And when you would pull up to the bag drop, there he was, as started, getting your bags and schlepping them to the start. I always felt bad to have a guy who was a European tour pro take my bags like that, but he would insist.
A remarkable man, and the golfing world will miss him.