"Complacency kills. Take a look around you. History teaches us that that half of the companies in the room right now won't be around in 20 years. Maybe 10!" – Futurist  Jim Carroll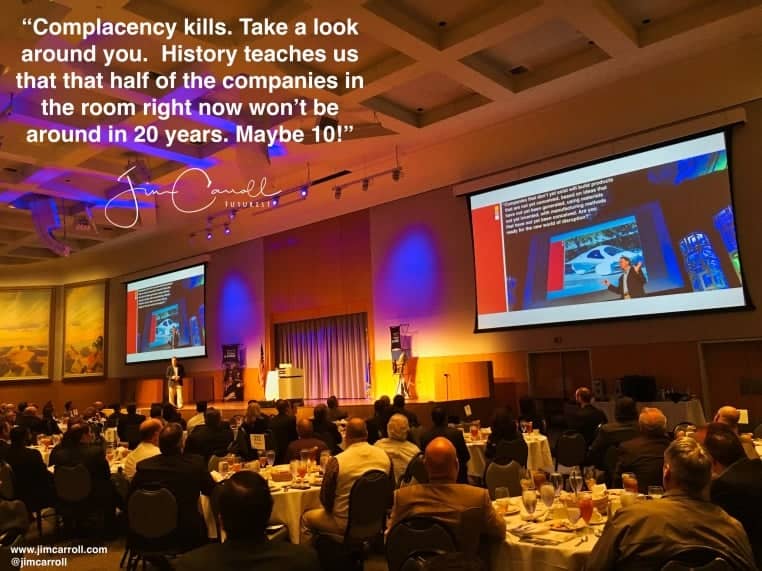 '' I meet a lot of people who live in a bubble – they think tomorrow will be like today. My job is to scare them into action.
The fact is, disruption is everywhere: every business, and every industry is being redefined at blinding speed by technology, globalization, the rapid emergence of new competitors, new forms of collaborative global R&D, and countless other challenges.
And therein lies the challenge.
Most organizations are bound up in traditions, process, certain defined ways of doing things — rules — that have helped them succeed in the past. Over time, they have developed a corporate culture which might have worked at the slower paced world of the past — but now has them on the sick-bed, suffering from an organizational sclerosis that clogs up their ability to try to do anything new.
Those very things which worked for them in the past might be the anchors that could now hold them back as the future rushes at them with ever increasing speed.''