"Find the thing that makes you the most uncomfortable. Now, do that thing!" – Futurist  Jim Carroll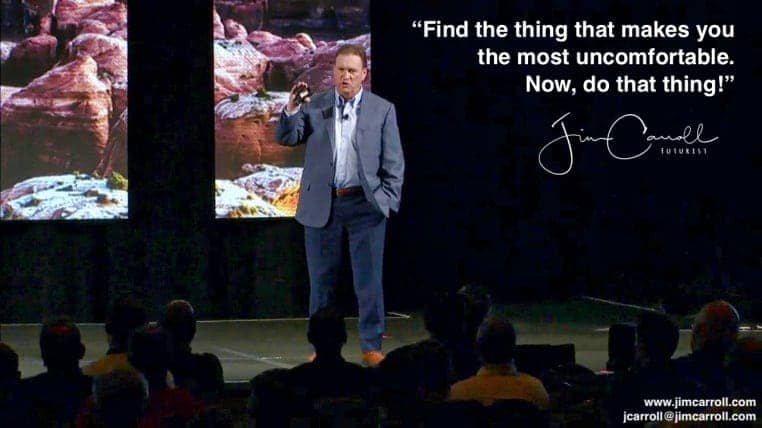 Ski season is about to start! It will be my 18th year as a skier – I only took it up at the age of 39. I didn't have a clue what I was doing, and was the master of the snowplow for a time. Now, I'm decent enough. The next several months will be spent with weekends on the slopes, rounds of golf in the south, and various keynotes in between.
Skiing was an incredibly important decision — it *really* took me out of my comfort zone. But you need to do that – often it's the only way to get ahead.