"If you aren't doing anything that is different, you might not be doing anything at all!" – Futurist  Jim Carroll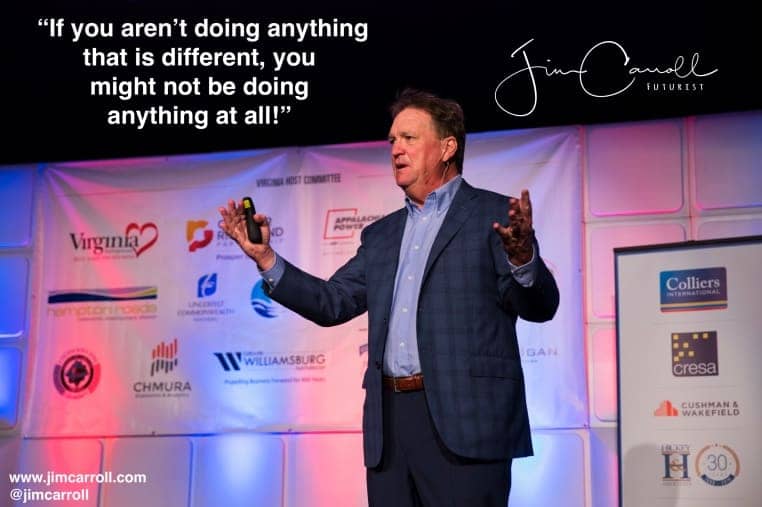 Yesterday we had a wonderful time at the theatre production, "Million Dollar Quartet," courtesy of our sons and their girlfriends. Thank you!
It's the story of when Elvis Presley, Johnny Cash, Jerry Lee Lewis and Carl Perkins were together in the studio for a few hours – it was magical.
And since I'm relentless on the #future, #creativity and #inspiration, I'm always listening carefully. I don't remember the context, but a line like this was used about half way through. I remember thinking – "that's it!" My phone was off — #theater#etiquette – so I spent the next 45 minutes while watching, repeating the phrase to myself to make sure I wouldn't lose the thought!
Be different!''