What's happening with our worforce? That is increasingly the focus of many of my recent talks.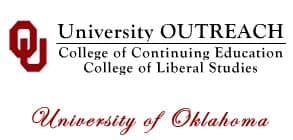 Yesterday I spoke to the staff and faculty of the University of Oklahoma College of Continuing Education / College of Liberal Studies.
The overall theme was "innovation in the world of high velocity education."
Broadly, my talk was based around one of my favorite quotes: that of educator Lewis Perelman: "Learning is what most adults will do for a living in the 21st century."
There's a lot of opportunity for innovation in any educational institution: innovating with the methodology of education upgrading, new knowledge opportunities, and innovation in the overall administration and delivery of education. Beyond that, there's the overall issue of ensuring that in a high-velocity world, educators are delivering the right knowledge at the right time for the right purpose.
To that end, I outlined what I believe to be the primary areas for innovation:
the rapid emergence of new educational opportunities, with foundation knowledge, and with knowledge refreshment
a need for constant change and upgrading of core skills
more partnership opportunities due to complexity – as organizations offload knowledge refreshing / upgrading requirements
greater specialization of knowledge topics – and bigger opportunities for academic centres to focus as world class leader in specific niches
instant, just in time knowledge takes on a unique role and opportunity
There's more to be found in my list of "10 big trends for educators," and many of my assumptions as to where we are going in the world of education is based upon my listing of "10 Unique Characteristics of 21st Century Skills."