Home > What's due in 2003?
What's due in 2003?
I offer my thoughts and observations in my annual look at what's coming for the world of business. [ Adobe Acrobat file ]
Follow Me!
Highlight clip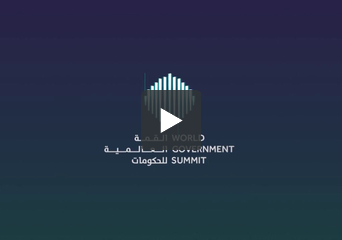 Why Book Jim Carroll?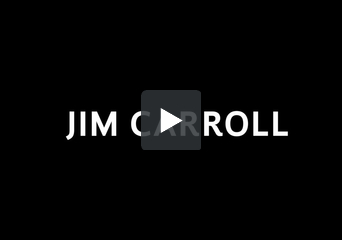 Disruptive Trends 2018
---
Additional Topics
Testimonials
"An outstanding presentation for an industry and association that falls on its traditions so often. We learned that our tradition should not be something that holds us back, but rather the launching pad for innovation for the future. Thanks Jim for your thought provoking presentation!"
- PGA of America Annual General Meeting
"On behalf of the entire Innovative Technology Partnerships Office, thank you for your engaging and thought-provoking presentation at NASA Goddard Space Flight Center. From the feedback we have received, the event was a great success. Thank you for sharing your insight and expertise with us!"
- NASA Goddard Space Flight Center
"We were extremely pleased with Jim's presentation... the content was bang-on and would hopefully prompt people to think about the rapidity of change going on in our world!. Jim's storytelling approach really helps to get his points across! He did a great job!"
- Walt Disney Company
"We thought Jim was amazing - just the positive message we wanted to leave folks with.
- T. Rowe Price
"A stunning keynote with extremely powerful insight. Humour, energy, deep research and relevant content for our audience. We loved him!"
- Swiss Innovation Forum
"You were amazing. Your presentation exceeded our expectations. Your knowledge and insights were intriquing and inspirational. "
- Nevada Economic Development Council
"Great presentation, great perspective, EXCELLENT on all accounts." "Outstanding. Very thought provoking which I believe was the intent" "It takes a lot to impress an astronaut. And I'm impressed! Thought provoking!" "I resonated with this speaker; it's very hard, NASA needs more of this kind of attitude to more readily accept changes to explore/exploit opportunities"
- NASA Space Centre
"Jim Carroll is an exceptional speaker. Period! Jim was the keynote for our U.S. Manufacturing Summit to support advanced manufacturing technologies. He has a boundless energy to support his well crafted presentation. It was thoughtful, persuasive, and entertaining! You have to experience Jim Carroll!"
- DVIRC (Philadelphia Manufacturing Conference
"Absolutely stunning. We know that retail and consumer behaviour is changing fast, but you really put into perspective with detailed insight - it's obvious you did your homework. Not to mention that you inspired, motivate and energized those in the audience -- all while ensuring they had a good laugh early in the morning. The best speaker we have ever had!"
- Godiva Chocolates
"You were amazing. Your presentation exceeded our expectations. Your knowledge and insights were intriquing and inspirational. "
- Nevada Economic Development Council
Jim Carroll delivered an excellent and powerful keynote at our annual Innovation Summit. We selected Jim because of his accessibility and passion to tailor his expertise to fit our vision, this combination produced exceptional results. We will certainly be partnering with Jim in the future and recommend you do the same.
- Amsted Rail
People were really excited and energetic. I got comments about your presentation and the day as a whole like "home run" and "perfect." Your presentation was policy in a thought provoking way - and with the focus on the future and technology, the Denver Chamber of Commerce will surely see this as a great "jumping off point" to their broader transportation conversation.
- Colorado Transportation Summit
"What's in the future? Jim helped us think about it, challenged us out of any complacency, and inspired us to think bigger!"
- Cruise Line International Association
Jim , I've never seen a more powerful speaker on trends and disruption. Your use of stories, detailed research, captivating stage presentation style with humour and motivational guidance - you had it all! People need to see you!
- World Government Summit, Dubai
"Jim Carroll recently presented at Lockheed Martin's Executive HR Leadership conference. His content was very provocative, fascinating, and relevant. I've embedded a couple of his nuggets into my operating model
- Lockheed Martin
"Many thanks for your presentation, "7 Things You Need to Do Right Now: Aligning the Fast Future to Your Current Strategy" It couldn't have been more energy filled and dynamic to start the conference out on the right foot. It was exactly what the audience wanted and needed to hear. The feedback from all attendees was excellent."
- VIBE Conference, Las Vegas
"Bringing Jim into our MLC Sales Conference in Sydney was truly incredible. The key note session Jim delivered was on the money, he exceeded my expectations."
- MLC National Australia Bank
"Jim is one of the best speakers we had. He had excellent information that our attendees could take home and incorporate it into their plans immediately. He also incorporated our messages into his presentation that helped localize the information for our group. Highly recommended!"
- Illinois Bureau of Tourism.
"You certainly challenged us as to the pace of change the future is bringing to our industry, at the same time that you inspired us to embrace it's opportunities. You were outstanding! Ranchers are pretty conservative – particularly here in Texas – but you were the best speaker we've ever had at our event!
- Texas Cattlefeeders Association
"After seeing Jim speak at another conference, I was so motivated by his presentation, I invited Jim to speak at a conference for my organization. Another home run! Powerful, articulate, thought provoking and energetic! Jim's delivery on the importance of staying abreast of rapidly changing trends truly can assist in changing the way we do business!"
- US Navy, Air Force, Marine Child Youth Program Conference
"... your talk hit just the right note.....I did have several people ask me if they could get a copy of your presentation as well as many who noted that the programming was fantastic and gave them a lot to think about."
-Consumer Electronics Association CEO Summit
"Thank you for an outstanding opening keynote for the 10th Anniversary Opportunities Conference: you received a 100% approval rating which has only been achieved 2 other times in our 10 year history!"
-Opportunities Conference Organizer
"We were extremely pleased with Jim's presentation….. the content was great and would hopefully prompt people to think about the rapidity of change going on in our world! You were superb! As we make changes your message could not have come at a better time. This group likes tradition but unfortunately that often gets in the way of moving forward. Thank you again for reminding us that our greater responsibility is to the future!"
- US National Recreation and Parks Association
"I have been working with Jim for the past four years, and, without question, he is one of the most dynamic speakers and professional partners I've ever come across. Our audiences (internal and external) love him, and he works wonderfully with our customers. ….I'm willing to bet your first experience will lead to many, many more, as it has with SAP. I wish you the best with him….book him before someone else does!"
- SAP
Healthcare in 2021? What will we be doing in 10 years time? Well, according to Jim Carroll, keynote speaker for the opening session, definitely not what we're doing today! He presented an invigorating view of what our healthcare systems could be looking like and it's up to us to decide how we get there. We'll be accepting his challenge to take three scary ideas away and think about how we can make them work, rather than the reasons why they won't. The poll4 system was fun and it was definitely the first time we'd been asked to turn our phones on during a presentation!
- International Society of Medical Publication Professionals
"Jim really walks his talk! His commitment to preparatory research for our presentation was most impressive. Jim's material is powerfully relevant, practical and actionable. He engages the audience with humour, sharing of personal experiences and unfailing courtesy and respect for his audience."
-Rogers Communications Inc
Notable Engagements
Office of the Prime Minister of UAE
World Government Summit
Dubai, UAE
PGA - Professional Golf Association
Annual General Meeting
Boston, Massachusetts
le Club B
Leadership Meeting - Global Wealth Management
Athens, Greece
NASA Goddard Space Flight Center
Innovation Thought Leadership Event
Greenbelt, Maryland
Swiss Innovation Forum
Global Innovation Event
Zurich, Switzerland
Computer Science Corporation
CSC Executive Exchange
St Andrews, Scotland
Walt Disney Corporation
Leadership Meeting
Pasadena, California
Macquarie Capital
Utilities, Power and Energy Infrastructure Dialogue
Vail, Colorado
Wall Street Journal
'Putting Capital To Work' Conference
New York, NY
Godiva Chocolates
'Achieving Agility' Leadership Meeting
London, UK and Ghent, Belgium
Nikon Inc
100th Anniversary Gala Dinner
Tokyo, Japan
Worldskills International
International Skills Competition Opening Keynote
Sao Paolo, Brazil
Mondi Corporation
'High Velocity Innovation' Event
Prague, Czech Republic
PGA of America
Annual Merchandise Show
Orlando, Florida
SAP
Annual Utilities Conference
Huntington Beach, California
Whirlpool Corporation
Internet of Things Strategy Leadership Meeting
Chicago, Illinois
Baker McKenzie
Doing Business Internationally Client Conference
Dallas, Texas and Chicago, Illinois
Simplot Corporation
Senior Leadership Meeting
Phoenix, Arizona
NASA Space Centre Houston
Senior Leadership Meeting
Houston, Texas
Mercedes Benz North America
Senior Leadership Event
Detroit, Michigan
The GAP
HIPO Leadership Meeting
San Francisco, California
Wells Fargo
Global IT Meeting
San Francisco, California
Accenture
World Energy/Utilities Conference
San Francisco, California
Sandia National Laboratories
Leadership Innovation Symposium
Albequerque, New Mexico
ERA Real Estate
ERA Connect Annual Conference
Austin, Texas
Fairmont/Raffles Hotel International
The Future of Corporate Events
Whistler, Canada
Johnson and Johnson
Global HR Leaders Conference
Montvale, NJ
Boehringer Ingelheim
Senior Leadership 'Agile' Conference
Danbury, Connecticut
T. Rowe Price
Client Investment Symposium
Baltimore, Maryland
International Dairy, Deli & Bakery Association
Global Conference
New Orleans, Louisiana
Visa
Global Payments Conference
Phoenix, Arizona
Texas Municipal League
100th Annual Conference and Exhibition
Gaylord, Texas
Genesis Systems Group
Robotic Automation Conference
Davenport, Iowa
NASA - National Aeronautics and Space Administration
5th Annual Program / Project Leadership Kickoff
Galveston, Texas
Lockheed Martin
Executive HR Leadership Conference
Washington, DC
Bombardier
Worldwide Operators Congress
Toronto, Ontario
Pearson PLC
CITE Higher Education Leaders Conference
Denver, Colorado
Multi-Unit Franchise Magazine
Multi-Unit Franchise Conference
Las Vegas, Nevada
Consumer Electronics Association
Annual CEO Summit
Ojai, California