"Every single day is a holiday once you start to put first things first!" – #Futurist Jim Carroll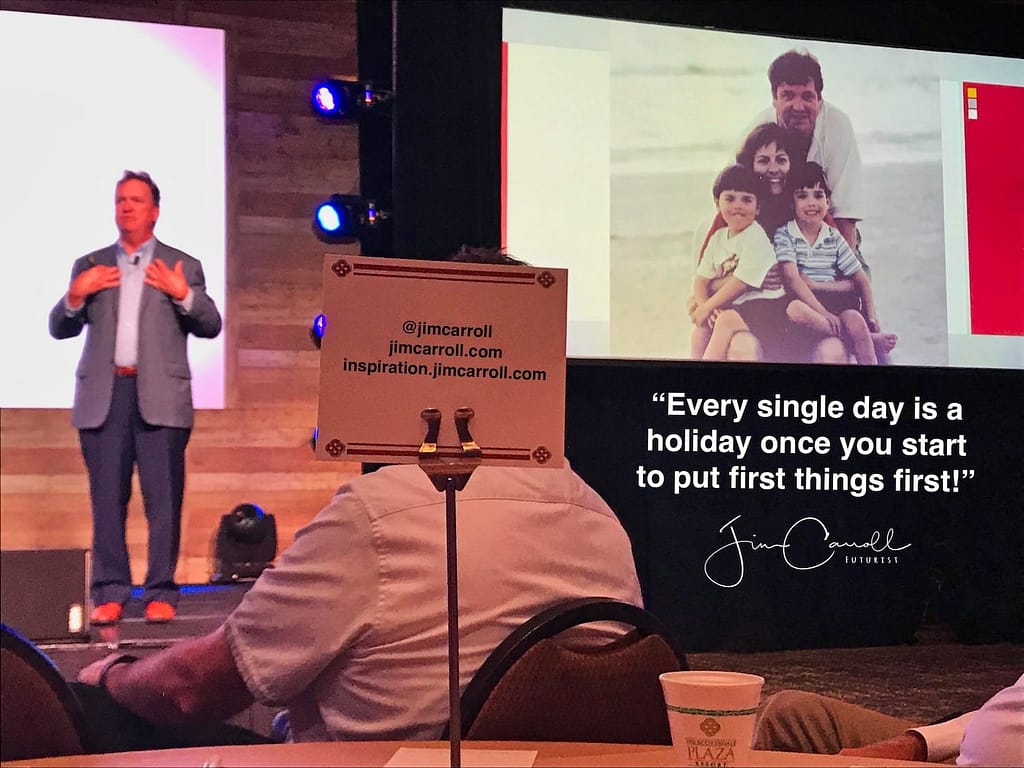 It's a HOLIDAY!
And so it's not a work day, but it is a Monday, so let's roll out a quote!
In my hometown outside of Toronto, Canada, our holiday today is known as Family Day – it was started by our government back in 2008 in order to give winter weary people an opportunity for a bit of a break!
And so what better way to celebrate them to dig out a stage photo with my wife and sons out on a beach!\
Because, your family defines your future!
That is all!