"To win the race to the future, find a partner who is faster than you!" – Futurist  Jim Carroll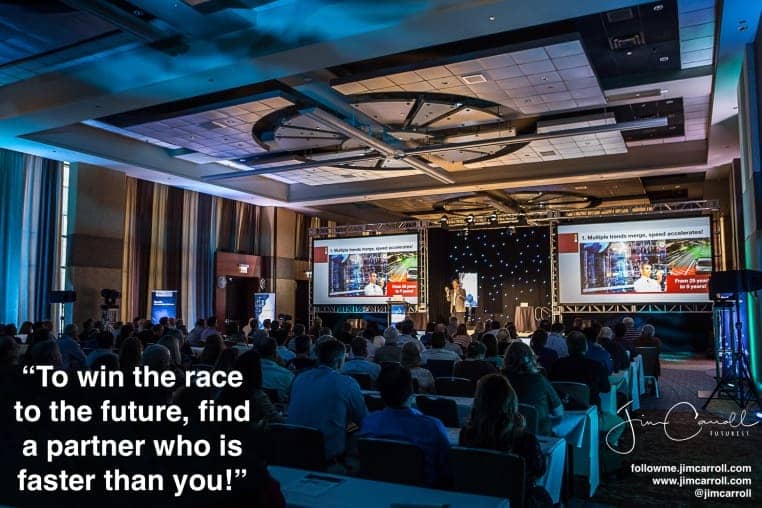 I had a great question during the Q&A yesterday when I spoke to a group looking to build a $450 million hospital. They brought me in to spur on their ideas as to how to build a facility that was truly ready for the future.
The question? What would be the one most important thing that they could do to make sure they were doing the right things to keep up with the era of acceleration?
I had to pause and think for a moment — but fast, since I was on stage!
And I realized that my talk really focused on the fact that so much of this sector, like every other industry, is being impacted by technology – and technology is changing fast. Hence, their best partner to help them deal with the speed of change coming into healthcare was to find and work with a partner in the technology industry – someone in Silicon Valley, most likely.
Driving home, I thought about all the industries and all the companies I've spent time with over a 25 year speaking career. The common thread for all of them is that tech is changing their industry, and its' acerbating that speed of change. Looking back, the successful companies are those who have found truly great partners who understand the depth and speed of change that is underway, and who can help them deal with the systemic acceleration is underway.
On its own, I like the quote even without the technology angle. Do you have a fast partner in your life?