While I spend a huge amount of time travelling to speak at various events, I also spend a good chunk of time in the home office undertaking research for my next keynote; and I am continually working on marketing and support of the business. A big part of the latter comes from the Web site that you are just now visiting…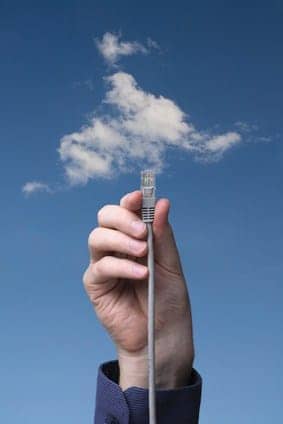 When I'm not working, I break the office day wit with regular 5 mile walks, 50 kilometer / 30 mile bike rides, visits to the gym or other activities — there are a lot of extra hours in the day when you've been working at home for 20 years.
But sometimes you have to take a break in the office from working and exercising — and that's where geek-time comes in. I've been online since 1982, dialling into bulletin boards with a 300 baud modem; I was using email from that year on. In 1985 I was running around telling people that "the Internet was coming" — some 10 years before it really went mainstream….
And so in addition to my role as an innovation expert and futurist, I've also got a hard core technology habit. Heck, I even know how to compile source code….. and at one point, had 7 Linux servers in my basement. (Long story; I'm over that now; it's all a big Mac / OS/X infrastructure now…)
I get a lot of questions from some of the technology folks that I deal with about my Web site and blog, and so in response to that, for those of you who are technically inclined, here's the skinny:
JimCarroll.com is served up from a DV server at MediaTemple. I was on a GS (shared service) for about a year, but just decided to take the plunge and for a "dedicated virtual" service just for the extra perfomrance boost
Does the domain name jimcarroll.com resolve quickly, and can it flip over to a backup site if my main server crashes? All of my domain hosting for this (and other domains) is handled by easyDNS. I've been with them for 15+ years, and they are likely one of the most dependable tech companies on the planet!
the site is based on WordPress, likely the most popular blogging platform on the planet
the Web site design was done by Echo Factory, who are somewhere out in California. I think they did a briliant job with the design …
cloud computing? Yup! All of the video throughout the site comes to you either via YouTube, or via Vimeo. That too cuts down on the load on my own Web server, which just helps to speed things up
then there is real cloud computing! Most of the images, javascript and other design files aren't served up by my own host, but are actually pulled down "from the cloud" using Amazons' Cloudfront service. That's why you'll see some images as coming from media.jimcarroll.com or media3.jimcarroll.com. That means they are actually coming at you from the cloud….which results in some pretty dramatic speed improvements in terms of Web page loading.
the cloud magic happens utilizing the W3TC cache-ing plugin from W3Edge. It's a pretty remarkable piece of software that does a lot of cool stuff to make your Web pages and blogs load faster. (Right now, they've had a new release that hasn't gone so well for 48 hours or so, but they'll fix it…)
I'm a nut about backup, and utilize both the BlogVault and VaultPress plugins that provide automated regular backup of my entire site, blog database files and other stuff. I've had to use one or both on occasion, and both are highly recommended. When I moved my site from one server to another, it was a paineless, 1-click process using the most recent BlogVault backup
I'm constantly working to try to improve page loading performance. As of this week, I'm using Memcache so that rendering of some pages is happening from memory instead of disk at my Web host. I think I'm seeing some performance improvements!
the site is constantly tested for performance using the great service from GTMetrix — which does a series of daily tests for page loading times, architecture and design. There's lots of work to continue to tweak the site, but the insight they provide is fabulous – test your own page! Some my pages now load in less than 2 seconds; they used to take 8 or 10 or more seconds…..
part of tweaking a Web site is knowing if it running with an adequate load? Monitoring done by Monit!

What people are searching for right now @ JimCarroll.com

my business is increasingly global. Is my site up and accessible from London, Sydney, and Hong Kong? Lately, I've been playing around with WebSitePulse.Com, which does regular testing of site uptime and performance from locations worldwide. Every day I get a report as to how well the site was performing in various cities. Not only that, if the site crashes – I know about it just about 1/2 second later!
I've got instant, up to the second insight into how people are finding my Web site — the search phrases they use, the search engines they are on, and the pages they look at. I use two such services — Mint, which is just an absolute ton of fun to use, and Reinvigorate, which is actually part of MediaTemple. The screen shot shows some of the search phrases people have used to find my site in the last hour – that's from Mint, which can work on a wide variety of different platforms.
Content? The photo at the top comes courtesy of Fotolia. I've long been a fan of professional online photo / artwork services, and this is a new one that I just added to my stable.
2 years ago, my site ran as a slow blog based on MovableType on a single server that was shared by countless other people and companies.
Today, my site is out on the cloud, utilizing some fascinating cutting edge technology, and scalable and flexible enough to meet the demands placed upon it.
So while its important to always be thinking about the future and innovation, it's also critical to get in regularly and get your feet wet and your hands dirty. I certainly do!
(If your company is also being used by my site in some way, and I forgot to mention you, let me know and I'll make sure to add you to this post…)