Customized Virtual Event Videos
Enhance your virtual event with a professional produced video from Futurist Jim Carroll!
Professionally Filmed, Pre-Produced "Virtual Keynote" Videos
The virtual world demands new forms of reaching out and engaging with your event participants.
Futurist Jim Carroll will help you take your event to the next level with a pre-taped, professionally produced event video : the fee will be comparable to his keynote fee, plus an additional production fee for his overseas video producer.
Here's a sample – the first minute of a 15 minute video introduction that Jim prepared for a major global insurance conference.
How It Works
Jim Carroll is providing his insight to global audiences in real time via a state-of-the-art home broadcast studio – he is literally at the lead of the global reinvention of the business of virtual leadership insight.
In addition to live events, Jim can film a customized video, suitable as a 'keynote introduction' for your virtual event or conference, with professional production values, special effects, context sensitive content and more. The content is filmed in close consultation with you; it is then edited with world class production values by his overseas video producer.
About the Producer
Armine Simonyan: during the day, she's a Television LiveNews broadcasting specialist based in Russia, including various overseas version of Deal No Deal, Dancing with The Stars and many other popular shows – and at night she does freelance work for Jim!
you get a professionally produced video in digital format
Jim consults with you on the key message for the video, and then films his message in his home green-screen studio
the raw video is sent to his overseas video producer for production into a highly polished, professional video with a powerful message
delivery time is approximately 2 weeks.
a minimal cost investment for Jim's overseas producer of gets you pre-event video that will "wow" their attendees and drive attendance for your event – or will have attendees buzzing with the insight they shared
combined this with additional pre-event 'teaser' video – see more below
Production Quality?
Check the Videos Below!
All of these were produced by Jim's overseas producer, and feature a blend of Jim on stage and video filmed in his home green-screen studio. You'll get a sense of the professional quality video that you will obtain for distribution.
Sample Green Screen Videos from Jim
Also Consider a Customized Pre-Event Video!
Filmed by Jim and professionally produced, this will drive registration or get buzz happening before the buzz!
A Public or Association Event?
Drive Attendance and Registrations!
Your key goals are to drive attendance, get event registrations happening, and build some buzz!
Watch these pre-event videos Jim prepared for several clients which did exactly that!
Bringing Jim In for an Internal Leadership Meeting?
Deliver a Message Before the Meeting!
Get people thinking about the issues in the room, before they get into the room!
These videos were distributed to attendees in advance of an internal global leadership meeting.
But wait – there's more!
Here's another example of how I'm using these event videos to take things up a notch: the National Fire Protection Association had Jim in to keynote their annual conference in June – a massive event with over 3,000 attendees. As with every organization, they know that effective event marketing is a key to their success: and that they need to work harder to build attendance and interest in their events.
For this particular event, Jim pulled together 3 distinct video clips with my producer. Have a watch – they focus on future fire risk, accelerated infrastructure risk, virtual reality and more.
You can also watch the full, long version. We need to change things up a bit – long versions for the Web, shorter versions for social media!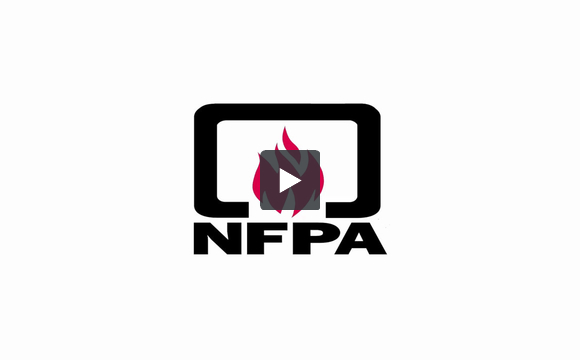 Post Event Recap Video
Your event does not stop with the keynote – nor should it.
Jim Carroll will put together a professionally produced, summary video for you of his keynote, including key messages from his talk  enhanced by a personal message from Jim filmed in his green screen home studio, The video – 5 to 10 minutes in length (or longer) depending on your objectives and distribution method – is then brought up to professional standards by his overseas video producer.
Need a sample? Here's Jim's 2 minute 2019 highlight reel, which features a blend of his stage performance and key messages.