Well, that was a fair bit of fun and made for a delightful weekend!
Last Thursday, I was busy in the home office, wrapping up my weekly broadcast. At that moment, I was contacted by a reporter for Global National – that's one of the national news programs in my home country of Canada. He wanted to talk a little bit about how people are responding with innovative thinking to the new world that surrounds them….
Since that is the entire focus of the regular Thursday broadcast that I had just finished moments ago, I certainly had a lot to share! Moments later, I went down to the studio, grabbed a futuristic image for the backdrop and proceeded with an interview via Skype.
The result ran on national TV on the weekend – and struck a huge nerve with people across the country. My Web traffic spiked, followers increased and more. What fun! Give it a watch!


What was particularly fun for me was that my online broadcast had me talking about a local farmer – Kendal Hills Farms – and the story of how they were moving extremely quickly to align to this new reality. I came across his story while doing my research for my Thursday show – below. Learn more about them here.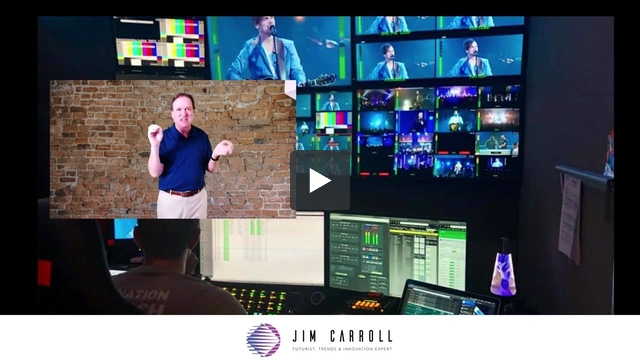 You really need to watch their video – it's the essence of the need to innovate fast in fast moving times. It should be an inspiration to everyone!
The entire thing also fits within one of my long standing beliefs – farmers are some of the most innovative people I know!
From my old life – before broadcasting from my basement! – a clip from a keynote I gave for the world's largest genomic pharmaceutical company at an event in San Francisco. I'm asked a particular question, and give an entirely unrelated answer about my views on farmers and truckers!