"Define yourself with your attitude. Reinforce it through your actions." – Futurist Jim Carroll
One year ago today, in a post entitled Broadcast Studio Update: "The future doesn't stop with volatility – only your initiative does!", I announced to the world that I was entirely ready to deliver virtual presentions. The post is here. I went out live to a multiple number of social media platforms; it was the early days of virtual!
The title that I gave myself in this inaugural live video by which I made the announcement: take a look! Optimistic Futurist!
Looking back, I don't think anyone was listening when I spoke. The global economy was in the midst of a pretty rapid meltdown – the big one would follow in about 10 days' time. Other people around me were only just beginning to realize this virus thing was going to have a big impact – I'd been preparing for reality for several weeks by this point. The news cycle was beginning to ramp up with stories on how bad it might get, and people were starting to hoard toilet paper. (One politician was telling the world that the virus would magically disappear; those with a functioning cortex had stopped listening to him a long time ago.)
With the realization that my business was melting down all around me, II hit the studio with my newly established live production platform.
Take a look – it was pretty sophisticated, LOL!
The simple act of giving myself the title of "Optimistic Futurist" defined what I would work to accomplish through the next 365 days.
(It looks a little diferent today)
What's the key lesson? My actions each and every day – in heading into the studio and learning –  and going live with an event every second day or so – have defined my ability to live up to the title of Optimistic Futurist that I gave myself.
We define ourselves by the attitude we adopt, and the actions we take. This much I know to be true.
Here's the original post, one year ago on this date, with video.
---
Here's an update as I continued yesterday to ensure that my home office broadcast studio is ready to go …
I'll have full details next week as to the full range of online service offerings. Know this – when you are ready to go, I will be as well!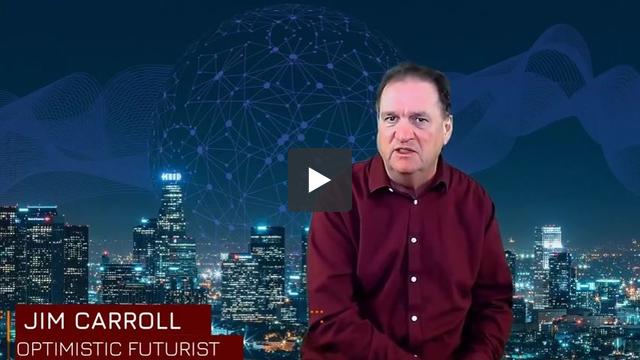 The future doesn't stop with volatility – only your initiative does!