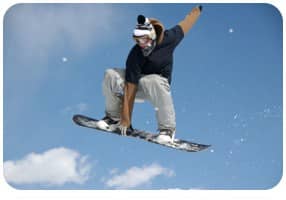 The feedback on my Salt Lake City keynote for the National Recreation and Parks Association continues; earlier in this story, I had a blog entry from a message from someone at the event thanking me for "changing lives."
The Past President of the NRPA has weighed in with an editorial in Perspectives, the NRPA's national magazine. Headlined "Anticipating the Future," Jodie Adams has this to say (excerpted).
Last month I saw the future, and it was exciting. Granted, it was one person's version of what parks and recreation may look like a decade from now, but the view is compelling. At NRPA's Congress last month in Salt Lake City, renowned futurist Jim Carroll outlined key areas where professionals and citizen advocates can expect to see major changes in the field. We chose Carroll as keynote speaker for our opening session as a way to crystallize the conference theme, "Prepare for the Future Today." Virtually each of his points held importance for our field. Even the best speakers quote others, and Carroll's quote by media magnate Rupert Murdoch spoke volumes about how we pursue our mission.

"The future will not be about big beating small, but fast beating slow."

And nowhere is this message more applicable than to the young people entering our field. Considering that they are in large part a product of the Internet Age- infinite choices at lightning speed in interconnected ways- it's no wonder they view work differently today. Carroll's statistics point this out- 65 percent of preschoolers today will pursue careers that do not exist today. For those entering the held today, two to five years is a long-term career. When you're interviewing them today, realize that they are looking right through you. two thirds of them say they are actually thinking about their next job and not the one for which you are interviewing them.

Because young professionals are increasingly more demanding in terms of flexibility, recognition, and loyalty, senior administrators must also think in these terms. It's a sure bet they reflect the views and values of the citizens they will eventually be serving. As Carroll pointed out, we can expect entirely new sports and activities to come at us faster and faster, while "old" sports will evolve in similar ways. Characteristic of a generation fully wired with itself, Carroll only half kiddingly pictured snowboards with embedded chips and webcams that communicate a good run down a mountain to the friends and family of its user.

As Carroll explained, if you are not preparing for the "next economy," you're way too late.
: