ACCELERATE YOUR FUTURE : ENHANCE YOUR CREATIVITY
BOOKING JIM CARROLL
CUSTOMIZATION AND FEES
I help CEOs and organizations achieve their strategic objectives by aligning them to a disruptive, accelerating future.
Jim is represented by the leading speakers bureaus in the world, a testament to the deep respect he has in the global speaking industry.
NASA, Disney, the PGA of America, the Swiss Innovation Forum, the World Bank – when you are booking Jim for your event or leadership meeting, you are joining with global leaders who have done the same.
Jim delivers powerful leadership insight based on detailed, specific industry trends – delivered within a fast-paced keynote with a compelling motivational style!
YOUR INVESTMENT IN EXPERIENCE AND INSIGHT
Thank you for your inquiry into booking Jim Carroll for your meeting or leadership event.
This page provides some details on how to book Jim Carroll for your meeting or event, as well as the process once you have booked Jim.
Jim speaks, on average, at 40 events per year, so the key thing to know is: he will deliver upon your requirements with a highly customized talk based on your particular needs.
Working with Jim Carroll
There are two aspects of working with Jim: the contracting / booking process, and the part where he works with you to shape his insight and remarks to deliver a highly customized keynote presentation.
You'll find information on both of these issues below.
If you have additional questions, please feel free to email or call Jim, and he will get back to you personally as quickly as possible.
What Jim Brings to Your Meeting or Event
stage presence – battle-tested style from over 2,000 keynotes in a career that spans almost 30 years

deep customization – he builds his talk based on your needs

extensive industry insight – agriculture, finance, automotive & transportation, retail, manufacturing – Jim has been the featured keynote speaker in literally 100+ events in every industry
significant global references – you'll be joining organizations like NASA, the PGA, World Bank, Pfizer, Nikon, Disney, and others who have trusted Jim with their most important leadership or key customer events
flexibility and style – he has worked with groups as small as 8 people around a boardroom table to massive Las Vegas conferences of 7,500+, in either a full-on keynote presentation or an interactive discussion format
credibility and recognition – he is often booked into global events by many of the world's top speakers bureaus – folks who also represent Michelle & Barak Obama, George W. Bush and Richard Branson &  Michael Douglas, and many other global icons of business, politics, and sports
pre-event promotion assistance – blogs, topic descriptions, short teaser videos: he will do what he can to help you build awareness for your event
extensive research – he conducts extensive, in-depth research using sophisticated online research tools that lead him to research papers, industry reports, news media, and more
comfort and calm – your event is important., The last thing you need to be worrying about is a diva with attitude, a speaker who treats you like a commodity. That's not Jim!
Why Jim Carroll? Watch This!
How does Jim work with you? Watch this video which outlines the 3 key things he does in working with you.
When it comes to your meeting, experience matters. You've already got a big investment to organize and put on your event. You certainly don't want to skimp on content. Learn why NASA, the PGA of America and Disney booked Jim for events similar to your own.
Customizing Your Content
Jim will build his presentation based upon close consultation with you, enhanced by a very detailed, customized research process.
The result? You get a keynote specifically tailored to your issues and event theme – with highly detailed industry-specific insight.
Typically, this will involve the following steps
an initial exploratory discussion, in which Jim will work with you to understand the key goals, message and issues Jim will need to focus in on with his talk
during this call, Jim will be able to quickly provide you with a high-level overview of how he will be able to approach the task in the context of your needs
Jim then undertakes his detailed research, with particular use of a specialized database of millions of articles from media sources, industry publications, research reports, and scientific journals
he will then schedule an initial presentation review with you, to provide a further opportunity to shape the direction, tone, content, and approach for his talk
additional follow-up reviews will be scheduled, if necessary
How customized is Jim's insight? Consider this: after one talk for an agricultural group, one fellow approached Jim and asked him how long he had been a farmer!
Jim Carroll Fee Structure
In person events (range, guidance given on contact)
US & Canada: $30,000
South America $35-40,000
Europe $35-45,000
Middle East & Africa $45-75,000
Asia $50-75,000
Australia/New Zealand $40-60,000
A flat fee for airfare will be quoted by Jim based on your event logistics: Jim arranges and manages all of his travel bookings, and will not use your corporate travel service department.
Virtual North America: $25,000
Virtual Worldwide : $25-35,000 depending on timing/location
Note: all fees are NET fees due to Jim Carroll. You are responsible for any tax withholdings in the host/contracting country. No withholdings are required on Canada/US engagements.
Kick it Up a Notch with a Pre-Event Video!
An increasing number of clients are looking for a short little video to promote their event, and Jim has been delivering!
Jim films for you a custom pre-event video, which is then set to Hollywood-style production values with his overseas video producer, Armine Simonyan.
During the day, she's a Television LiveNews broadcasting specialist based in Russia, including various overseas version of Deal No Deal, Dancing with The Stars and many other popular shows – and at night she does freelance work for Jim!
Here's a little bit more insight on what's involved:
you get a professionally produced pre-event video in digital format
it's short (<2:20), designed for sharing on Twitter, Facebook and other social media promotional channels
it's proven to drive event registration, both SAP and Siemens ended up with oversold events
Jim consults with you on the key message for the video, and then films his message in his home green-screen studio
the raw video is sent to his overseas video producer for production into a highly polished, professional video with a powerful message
delivery time is approximately 2 weeks
a minimal cost investment for Jim's overseas producer of $1,000 gets you a pre-event video that will "wow" your attendees and drive attendance for your event
Check the numerous videos which Jim provided to other clients – you'll be convinced this small investment will provide massive dividends!
Drive Attendance and Registrations!
Your key goals are to drive attendance, get event registrations happening, and build some buzz! Watch these pre-event videos Jim prepared for several clients which did exactly that!
Deliver a Message Before the Meeting!
Get your people thinking about the issues in the room, before they get into the room! These videos were distributed to attendees in advance of an internal global leadership meeting.
Post Event Recap Video
Your event does not stop with the keynote – nor should it.
Jim Carroll will put together a professionally produced, summary video for you of his keynote, including key messages from his talk, enhanced by a personal message from Jim filmed in his green screen home studio, The video – 5 to 10 minutes in length (or longer) depending on your objectives and distribution method – is then brought up to professional standards by his overseas video producer.
Need a sample? Here's Jim's 2 minute 2019 highlight reel, which features a blend of his stage performance and key messages.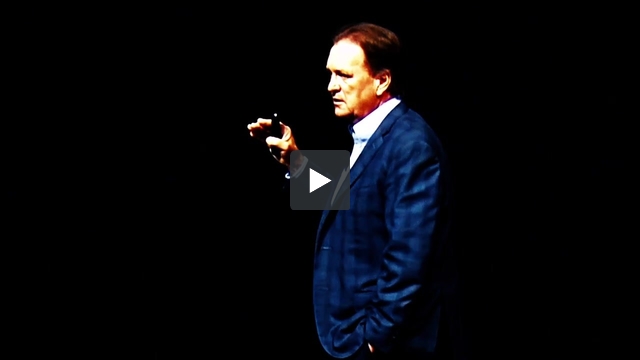 Approximate cost of post-event video: $2,500 to $5,000, with a custom quote to be provided based upon discussion with Jim of your objectives, distribution method, etc.
Note: For cases where you have arranged for high-qaulity digital video of Jim's keynote on stage.
Still, Needing Online?
Virtual Jim Carroll?
Since mid-February 2020, Jim Carroll has invested over 1,000 hours in creating a world-class live broadcast studio to support his virtual event activities.
Jim Carroll provides effective online leadership insight in an interactive broadcast style that redefines the state of the possible, the opportunity for attention-grabbing online content, and engaging interactivity.
Platforms include Zoom, Goto Meeting, Google Meet, Youtube, LinkedIn, Periscope and Facebook Live, and private corporate networks via RTMP protocol
The Contracting Process – Booking Jim
Jim is represented by many of the top speakers bureaus and agents worldwide. If you found Jim through one of these organizations, let's keep them in the loop. It will make no difference to the fee.
We present you with a simple 3-page, performance-oriented contract once you decide to move forward. The contract must be signed in order to secure the engagement.
A deposit of 50% is due upon signing, with the balance due 60 days in advance. If payment cannot be processed in the required window, corporate credit card payment with be accepted with a 3.9% processing fee
No, we will not accept your 37-page contract addendum. (Yes, this has happened!). We're pretty certain you have an awesome legal department with awesome legal skills. But, our simple contract is our contract. But seriously, they don't need to demonstrate to us their expertise; they probably have more important work to do!
Travel
Travel – flat fee airfare will be quoted depending on location
You cover hotel and local ground.
No, Jim won't use your corporate travel department or use tickets booked by you. His office manages all of his travel arrangements.
You're in Good Company - Check These Recent Event Highlights!