2023 SPEAKERS BUREAU UPDATE
Working with Futurist & Leadership Expert Jim Carroll
"You don't get BMW quality on a Ford Focus budget" – Jim Carroll has become recognized for having one of the top virtual keynote speakers stages in the world!
Jim has 2 brand new highlight reels and 2 virtual highlight reels – guaranteed to convince your clients of his stage performance.
The "Trends & Topics" category above will lead you into key topic areas focused on Innovation & Creativity / Specific Industries / Disruptive Trends.
The home run page? Hit "Why Jim" for a quick overview designed to convince clients they've found the right partner in Jim Carroll.
Disruption, Leadership, Innovation, Transformation
Global Keynote Speaker & Futurist Jim Carroll
Highlight Reel
Jim Carroll – on stage, on disruption, on innovation, on motivation! 8 minutes of pure performance!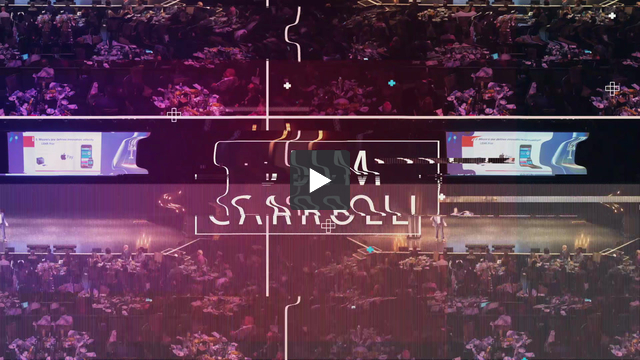 Highlight Reel
Short Version
Attention spans have collapsed. 2 minutes 19 seconds of pure future-oriented motivation.
(Hint – it fits in Twitter!)
Jim Carroll Fees – 2023
Virtual and In Person
(all fees in USD)
In-person events (NET fees)
US & Canada: $30,000 GROSS, plus $2,500 flat air travel fee.
Mexico / Central America: $35,000 GROSS. Flat fee airfare $3,500
South America $40,000 GROSS. Flat fee airfare $10,000 to $12,500
Europe $40-45,000 GROSS. Flat fee airfare $10,000 to $15,000
Middle East & Africa $45-75,000 GROSS. Flat fee airfare $15,000 to $17,5000
Asia $50-75,000 GROSS. Flat fee airfare $12,500 to $25,000
Australia/New Zealand $50-75,000 GROSS. Flat fee airfare $12,500 to $25,000
Virtual Keynotes, Workshops, and Leadership Meetings
$25,000 GROSS, flexibility on timing/details
CLIENTS
The World Has Discovered Jim Carroll – Have You?
Who has been booking Jim Carroll? Here's a quick overview of just some of those clients! At this point, a vast number of global Fortune 500 clients have been busy bringing Jim Carroll into their leadership meetings and corporate events. Are you participating in this fast-moving market, or missing out?
Key booking trends
Jim's business has skewed rapidly from the association market to corporate leadership events and offsite meetings
Most of these are for CEO or senior-VP of global Fortune 1000 companies
These are highly focused on particular niche topics, i.e. 3d printing and the future of manufacturing, the acceleration of self-driving car technology, or the impact of Amazon on business models
Most bookings are now <1-3 months out, reflecting the speed and intensity of the change that these global Fortune 1000 organizations are experiencing
These bookings are most often done by an executive assistant, senior VP, or someone else not familiar with the speaking industry (or speakers bureaus!). There is a big opportunity here to educate them on the industry
Content counts! An overwhelming number of these events are focused on one of the topics below
Most of these clients are looking for someone who will actually focus on their unique issue, and an exploratory call with Jim usually helps to convince them they have found the right person
Credibility matters. Jim tracks his Web site traffic carefully. He knows that it's usually right after they view the Why Jim Carroll page that they hit the Book Jim page for followup
KEYNOTE TOPICS: 2020 AND BEYOND - POST PANDEMIC TOPICS
History has taught us that only 10% of organizations become breakthrough performers during a period of economic challenge. What will you do to be part of this elite group of aggressive survivors?
Industry specific keynotes
Access a custom Web page with recent trends, video clips, a keynote description, client list and other industry specific information
KEYNOTE TOPICS: MAJOR TRENDS OF TODAY
Some clients are obviously just looking for a 'futurist,' yet one who can provide them highly unique, specific industry insight.
Kick it Up a Notch with a Pre-Event Video!
An increasing number of clients are looking for a short little video to promote their event, and Jim has been delivering!
Jim films for his client a custom pre-event video, which is then set to Hollywood-style production values with his overseas video producer, Armine Simonyan.
During the day, she's a Television LiveNews broadcasting specialist based in Russia, including various overseas version of Deal No Deal, Dancing with The Stars and many other popular shows – and at night she does freelance work for Jim!
Here's a little bit more insight on what's involved:
the client gets a professionally produced pre-event video in digital format
it's short (<2:20), designed for sharing on Twitter, Facebook and other social media promotional channels
it's proven to drive event registration: both SAP and Siemens ended up with oversold events
Jim consults with the client on the key message for the video, and then films his message in his home green-screen studio
the raw video is sent to his overseas video producer for production into a highly polished, professional video with a powerful message
delivery time is approximately 2 weeks.
a minimal cost investment for Jim's overseas producer of $1,000 gets the client a pre-event video that will "wow" their attendees and drive attendance for your event
Check the numerous videos which Jim provided to other clients – you'll be convinced this small investment will provide massive dividends!
Driving Attendance and Registrations!
The key goals of your client is to drive attendance, get event registrations happening, and build some buzz! Watch these pre-event videos Jim prepared for several clients which did exactly that!
Deliver a Message Before the Meeting!
Get people thinking about the issues in the room, before they get into the room! These videos were distributed to attendees in advance of an internal global leadership meeting.
Jim Carroll Bio For Your Web site
Please update the information on your site. You can also download a PDF.
Jim Carroll
Global Futurist
Keynote Speaker
Business Trends, Innovation & Leadership Expert

"I align you to the future by providing highly customized trends &
 industry research, delivered in a compelling motivational style"
Futurist Jim Carroll
Jim Carroll is one of the world's leading futurist, trends and innovation experts, with a massive global Blue Chip client list. Over the last 25 years, Jim has shared his insight with more than 2 million people in attendance at his events. He is recognized within the global speaking industry for his highly customized, heavily researched, industry specific keynotes, leadership presentations and small, intimate senior leadership meetings.
Jim's global client list is extensive and covers virtually every industry sector, including the World Bank, Volvo, NASA, the PGA of America, the Walt Disney Organization, the World Government Summit in Dubai, the Swiss Innovation Forum, the Wall Street Journal, National Australia Bank, WorldSkills, Microsoft, Johnson & Johnson, DuPont, The GAP, the US Air Force Research Laboratory, Godiva, SAP, Pfizer, Mercedes Benz, & hundreds more.
This client list gives him a front row seat to the high velocity change that is occurring as disruption comes to take hold of every industry and every organization. With that insight, and the customized research that he undertakes for every engagement, he helps to transform growth-oriented organizations into high-velocity innovation heroes!
Jim provides high energy keynotes for audiences of 5,000, or intimate, detailed customized strategic planning sessions for CEO / board / senior management meetings. He has researched key innovation success factors for dozens of associations, professions, companies, individuals, and industries including life sciences, health care, insurance, automotive, manufacturing, agriculture, technology, education, government, consumer products, retail, banking and countless others.
He is recognized worldwide as a "thought leader" and authority on: global trends; rapid business model change and industry transformation; business model disruption and the acceleration of market change; global economic trends; and the necessity for fast paced innovation. He is an authority recognized for his deep insight into the cutting edge trends of our time including autonomous vehicle technology, 3D printing, virtual reality, alternative energy generation and storage technologies, the transition to electric battery vehicle technology, genomic medicine, CRISPR and healthcare virtualization, advanced robotics and artificial intelligence, blockchain and virtual cash, machine learning and robotics, crowd-thinking and next generation R&D.
Jim's insight has been covered in countless global publications, including the UK Telegraph, Dubai's Capital Magazine, South Africa's The Star, the BBC, Reuters and AP News, among hundreds more. BusinessWeek named Jim Carroll as one of four leading sources for insight on innovation and creativity. He was also a featured expert on the prime time CNBC series, The Business of Innovation.
Jim Carroll is an author, with numerous books including: Think Big, Start Small, Scale Fast; Surviving the Information Age; The Future Belongs To Those Who Are Fast; Ready, Set, Done; and What I Learned From Frogs in Texas: Saving Your Skin with Forward Thinking Innovation.
JUST A FEW MAJOR EVENT HIGHLIGHTS
When you've been on stage for 25 years with 1,500+ events, it's difficult to capture the depth of experience that Jim Carroll brings to your client base … so spend a few seconds to scan through just a few of these event highlights.
Keep in mind that global groups have discovered Jim in a big way. Most recently, he has spoken at massive global conferences in Dubai, Sao Paolo, Budapest, Munich, Athens, Stuttgart, Prague, London, Paris, Brussels, Ghent, Stockholm, Zurich, Tokyo, Mexico… clearly becoming a global phenomena.
EXTENSIVE VIDEO RESOURCES