"A slow start doesn't mean a lost race when you've got acceleration on your side!" – Futurist Jim Carroll
(Graph via @bcshaffer – Blake Shaffer)
In my home country of Canada today, it's a holiday known as Victoria Day, aka "May Two-Four" for those who choose to celebrate this unofficial start to summer with a '24 case of beer.'
We've always had this holiday one week before the US celebrates Memorial Day – and seem to take some sort of strange pride in this fact. When it comes to our southern neighbor, we've have had some type of inferiority complex, marking our success by our ability to stay ahead of them. Maybe that is because their population and economy are about ten times our size.
But not at this particular moment – we wear our pride with honor! The graph represents the percentage of Canadians who have received their first dose of a Covid vaccine. There is some wonderful long-term news behind the accelerating curve.
After a horrendously slow start due to the fact that we have no domestic vaccine production capabilities, we finally began to see a flood of doses arrive in mid-April – and continue at a steady pace. But it's not just that – we seem to have far less vaccine hesitancy across the country as we begin to provide access to everyone twelve years old and up. We have a massive amount of momentum with medical professionals and volunteers across the country to get everything working. We've got the folks at Vaccine Hunters Canda, who have quickly garnered a cross country group of volunteers steering people towards getting their first shot.
And we've got wonderful momentum that recognizes the diversity of cultures in Canada that we've got community outreach happening in many multiple languages. This post, for example, recently came out from my local health unit.
That doesn't mean there haven't been missteps. In my home province of Ontario, we have a provincial government with a leader that refuses to align to science, and who excels each and every day in exceeding its previous levels of staggering,  failure. Case in point – most of the explosive growth in our cases were occurring in factories, warehouses, and logistics facilities – and so he decided to close … golf courses and tennis courts, demonstrating a new ability to define the phrase 'bumbling incompetence.' In addition, we don't yet have clarity on the exact timing of a second dose, or of when we might again open up our borders to the world.
But the fact is, we seem to have massive national momentum towards getting the jab, and it shows no signs yet of letting up. We also seem to have fewer IPPSM – irrational-people-per-square-mile – compared to our southern neighbor, with many  would rather get their information on the science behind the vaccine from Eddie-the-high-school-dropout-down-the-street than actual scientists. Maybe the fact that we have fewer crazy people bodes well for us in the long run!
Last but not least, as in many parts of the world, society has developed a newfound respect for data scientists.
Blake Shaffer is one of a few I've been following online – it's a profession that is having a day! If anything, follow him on Twitter to discover how he has learned to embed music in his graph gifs to great effect! His dataset is here. I've never seen an analytical mind having so much fun with graphs!
https://twitter.com/bcshaffer/status/1395871071564308481?s=20
Graphs with music – I mean, what could be better than that!
The other fellow I follow is Bill Comeau – his tracker is here. He's been fantastic in offering up real data that is uncanny it's the ability to predict the future before the future happens.
And that's the thing – it's data scientists like this who are pointing to a uture opportunity for healthcare that is far more reliant on data science. When the day is done, society will have learned that there is a wonderful power to be had in the role of statistics in managing healthcare – just like I predicted twenty years ago when I started talking about the emergence of real-time analytical predictive healthcare dashboards!
The phrase is bit of a mouthful, isn't it? But think about it – here's a clip from a keynote in 2008 to the US Association of Actuaries, where, I played a series of maps that showed the rapid emergence of obesity in the US population from 1995 to the present day.
I challenged the audience to think about what can happen: we will see the emergence of "location intelligence dashboards" that will allow such professionals, to examine in real-time, the emergence of new risk factors in their industry. Need more? Check the post below where I'm talking about that trend back in 2011. The slides are running at the same time that I'm speaking – watch the screen as the data unfolds!
Then cast your mind into the future….!

Just last year, in a pre-event video I filmed before a virtual healthcare keynote, I challenged my potential audience to think about the trend.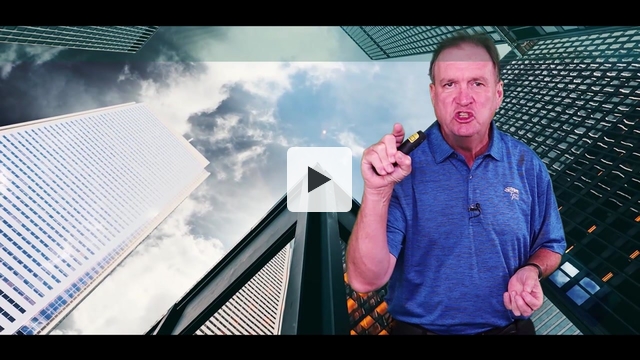 Bottom line? Dataviz is our future!