The job of a futurist, of course, is to predict the future!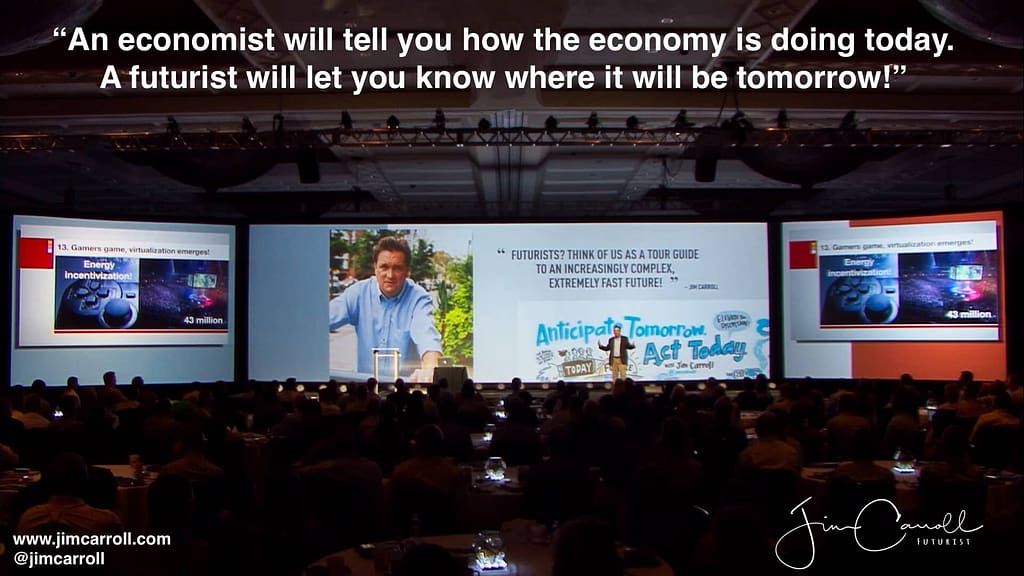 And since this 'thing' began, I've been working behind the scenes furiously, analyzing, thinking, pandering, researching, observing. Here's a quick little hit of an article that covers just a few of my thoughts.
---
Innovating for the future: 5 ideas that could emerge post-COVID
| by Margaret Craig-Bourdin
CPA Canada
[ original article ]
Savvy entrepreneurs won't wait around for things to return to normal. Instead, they'll funnel their creativity into concepts that work for a changed reality.
As we know, COVID-19 has already led to some ingenious innovations in areas such as delivery. And there's no reason to think the spark will fizzle out post-pandemic.
"Savvy entrepreneurs know we need to adapt, and they're funnelling their creativity into new ideas that will bypass COVID-related concerns," says FCPA Jim Carroll, a futurist and founder of J.A. Carroll Consulting.
Here are five ideas that Carroll thinks could emerge in the short to medium term. [For more on what our post-pandemic world might look like, see Welcome to the future: what a post-pandemic world could look like.]
1) EDUCATION À LA CARTE
Although Carroll considers education the most complex industry on the planet, he thinks a huge amount of innovation will be taking place in this space because the entire sector is being disrupted "in a massive way." For example, rather than signing up for a whole university program, a student might buy a course when they need it. "In other words, we might see high-quality education delivered on a just-in-time basis," he says.
2) PLAY TO LEARN
According to Carroll, we're also likely to see the reintroduction of gaming concepts in education. "If you are giving an online course to members of the gaming generation, you can introduce interactive elements to encourage students to participate," he says. "As they engage with those elements, they will stay focused on the education being delivered to them."
3) FOOD AS A SERVICE
Carroll thinks some chefs will move beyond restaurants as we know them. Instead, they might take a low-cost industrial space and set up a fully fledged high-end kitchen there, combined with a delivery infrastructure. "Some enterprising chefs are already developing that concept as we speak," says Carroll.
4) CONCIERGE SERVICE
Since online shopping (for groceries especially) can be very tedious, Carroll thinks we will see a lot of innovation to make the experience a little more palatable—literally. For example, he thinks we will see the emergence of what he calls a concierge service. "This is an entire category of people who will do things on your behalf," he says. "If you don't feel comfortable doing your grocery shopping, these people will do it for you. If you don't want to go into a store to browse, they will do that too. It will be a whole Uber-style type of service that is going to reinvent what it means to shop."
5) TURNKEY E-COMMERCE
As Carroll explains, he's seen a lot of mom and pop shops wondering how to do online shopping. "Large e-commerce companies are obviously already quite adept with e-commerce, but it can still be a challenge for smaller companies. So I think we're going to see a lot of enterprising young people just saying to small businesses, 'We'll offer you a turnkey service.'"