"If you think you've reached your breaking point – you should strongly consider adjusting your limits!" – Futurist Jim Carroll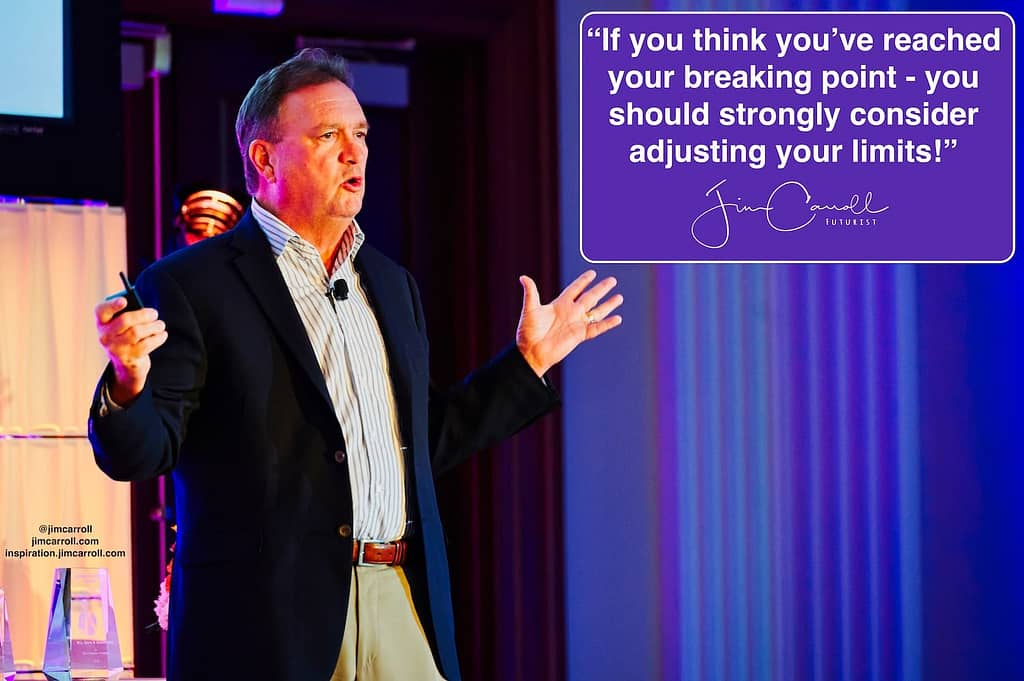 A shoutout to my good friend Susan Kress for this one! She knows the story that it refers to! I wrote it down when she made the off hand comment way back in May 2019, filed away under 'potential quotes.' I found it today when looking for something to fit the current mood!
We're all being tested each and every day in terms of what we can take on, the positive attitude we should try to embrace, the optimism we can nurture. And yet, there are obviously good days in which we can maintain an equilibrium, and then bad days in which we just go into a funk.
No doubt its better to have more of the former and fewer of the latter, but that can take hard work – particularly if you measure your success by the things that you did in the old world just over two months ago; if you think about your level fo tolerance by what you could take in the past; by the challenges that you could take on when living in a very different world.
Today, that success is defined differently, our tolerance is lower, and challenges are more complex or completely different in scope.
So why not adjust your breaking point too? Why not judge success by a different measure? Why not realign your tolerance level?
Why not shift your breaking point, making it tougher to actually get there, more difficult to actually break? Because that way, you don't! Monday morning thinking as we all start to head into a new and similar week!