I'm seriously thinking Atomic Skis should fly me to Austria to talk to their leadership about the future of their industry! After all, they're on the right track, starting to deliver some of the technology that I've been predicting on stage for close to 20 years. I had the chance to experience their arrival into the future over the weekend with their new hyperconnected smart ski boot! Please read this post keeping in mind that I only started skiing at the age of 40 – 20 years ago – and I'm probably only an advanced intermediate!)
The future of sports they are working towards? All interactive – all the time! That was the focus of an article years ago in which USA Today covered my insight some years back on how the sporting and recreation world would evolve. Guess what! It's arriving!
Skiing? I predicted a future that is not quite yet here: read what I wrote in 2010 about the Ski Resort of the Future – trying to suggest where we might be just 5 years later. We're not quite there yet!
Consider my prediction for the future of skiing and onboard technology from one document I wrote about the future of skiing and snowboarding – predicting how a ski resort might use technology one day in the future. (I was suggesting 2015. The vision here is not quite yet here!)
Back in 2006, when I opened the Swiss Innovation Forum, it seemed appropriate to talk about the future of skiing, using the sport as an example of where future opportunities for innovative thinking might emerge. The future I predicted on stage? Check what I wrote in 2006 about the future of skiing, shortly after my adventure in the Swiss Alps:
The thing about being a futurist is – it eventually happens.
Over the weekend, I had the chance to experience a bit of this future when I spent 3 days on my local ski hill with the new Atomic Connected boot! What a huge amount of fun! It's fantastic when the future that you imagined finally begins to arrive! (Note: I was set up by a buddy at my ski club who is the Canadian main Atomic Ski rep. I also golf with him. I've received no money or whatever for this post. I never do. This was just a cool experience that I am compelled to share!)
The prediction? Here's a clip where I'm on stage for 3,000 recreation professionals at the US National Parks & Recreation Conference, speaking about what I said on stage in Switzerland in 2006. A world in which onboard connectivity would give you insight into your performance and skill that might then help you in achieving greater goals: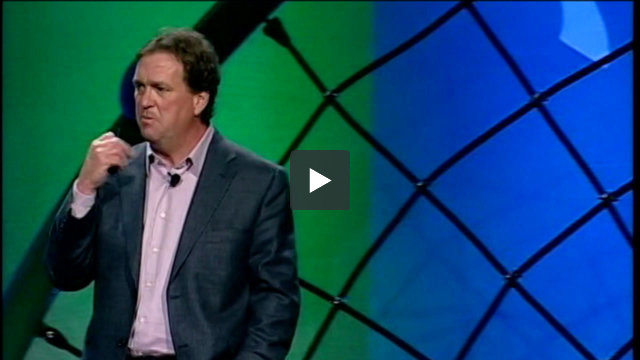 This weekend? With the sensors embedded in my boots, sophisticated technology was tracking every single run, every single turn, every single moment.
At the end of the 3 days, I've got a wealth of insight, information to process, connectivity to digest. That might come in a later blog post – heck, Atomic should hire me to come in and give them a leadership talk on where to take this new technology!
First up, an overall map of my Saturday, superimposed on the hill. You get this with other GPS apps, but in addition, I get detailed information on my performance – including parallel skiing ability, edging performance and more. On this screen, I'm shown my average 'carving' ability of 5.4 for the day – this is measured against two elite skiers who, with the same technology, would score a perfect '10.' I have dreams!
Behind the scenes, I'm giving detailed information on each run – and so here's a great performance, with a 6.1, and 100% parallel.
Moments before, though, I hit our steepest run, and was 'less than epic!'
My technique tends to fall off when I'm in survival mode on a steeper hill….
Atomic has big plans for this technology – with a version next year actually embedded within a ski boot. Here's the thing – this is just the start of the arrival of this trend as more technology begins to migrate into our everyday sporting equipment

Is all this for real? Yup! Here I am on stage speaking to CEOs of global sporting goods manufacturers, at the annual Sporting and Fitness Industry Association annual conference – imagine the baseball bat of the future! Moments later, Roger Goodell, Chair of the NFL, followed me on stage, and referenced my remarks as an opportunity for innovation within the NFL.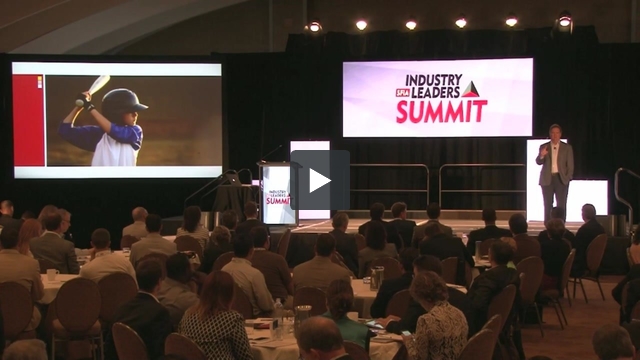 Of course, I can't miss an opportunity to speak about this hyperconnected future, and so I actually filmed a clip last year talking about it while on the hill!
The trend of hyper-connected sports equipment is everywhere – it was part of what I spoke about at two of my PGA of America keynotes: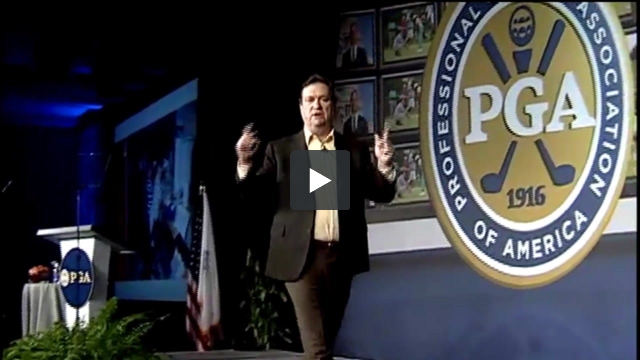 Which, of course, I explained further while out on a golf course!
I really live a somewhat hyper-connected life – consider my golf game, which I track with a similar detailed GPS based tracking application, with every club featuring an embedded sensor:
The future of sports! Connected, hyper, real time and more!