"Your strength will come from the things you do, not the things you avoid!"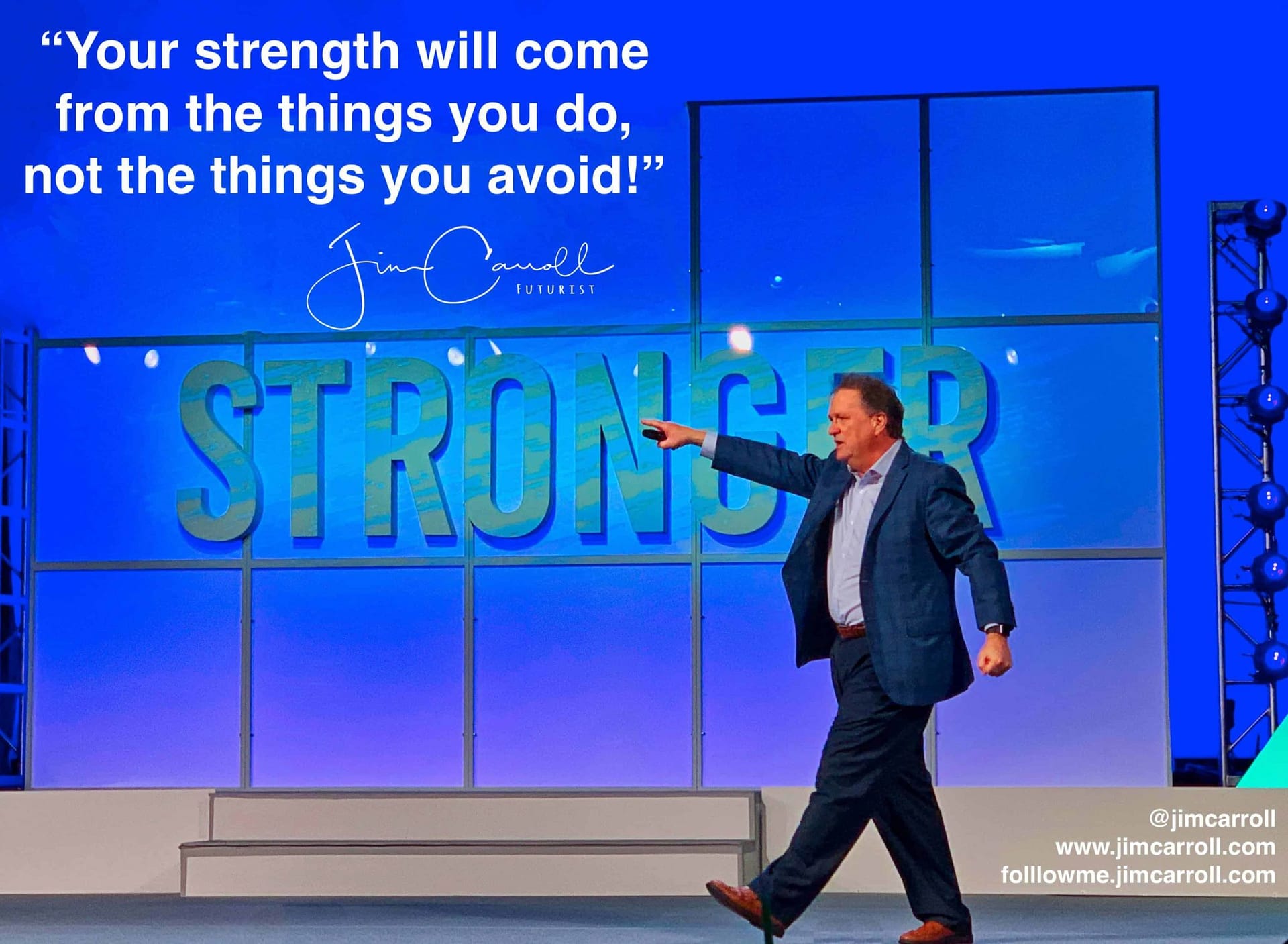 Action is far better than inaction – but you know that already.
But when it comes to a difficult challenge, you are probably like many people – you'll work hard to avoid doing what is necessary to succeed. You'll put off the steps that you should follow to get to a different place. You'll not make the decisions that you should be making in order to find some inner peace.
Avoidance must be built into our human DNA, since it seems to be such a common character trait!
And yet, avoidance is the root cause of so much failure. Give me a list of failure, and I can point to the 'avoidance strategy' at the genesis of the issue.
I've seen countless companies fail because they avoid the admission that their competitors have come out with a better product or superior solution. I've seen them lose market share because senior executives have refused to make the investments necessary to reinvent on a regular basis. I've seen them lose their best people because they have avoided making the investments necessary to keep them or an environment that encourages them.
Winners? They don't avoid things – they go at them full speed ahead!
On the golf course, they look at a liquid fairway not as a challenge, but as an opportunity. They don't see obstacles in life as barriers to success, but as building blocks for ultimate achievement.
People often fail because they have an avoidance virus built into their personal soul. It's easier to follow a path of denial than it is to follow a road of recovery.
But flip it around – take positive actions and things begin to change, often in dramatic fashion. Make decisive change, and stronger changes occur.
You'll also find that your ability to do things you previously imagined were impossible – become possible. The unattainable becomes reachable. The negative becomes a positive.
Continued avoidance provides for an avalanche of failure, while action provides muscle strength for growth.
It's Monday. Find some growth through strength!