Have you noticed I seem to use this photo of NASA on stage a bit? I do – it's from the opening section of most talks where I am setting the stage for the concepts of innovation, creativity and disruption.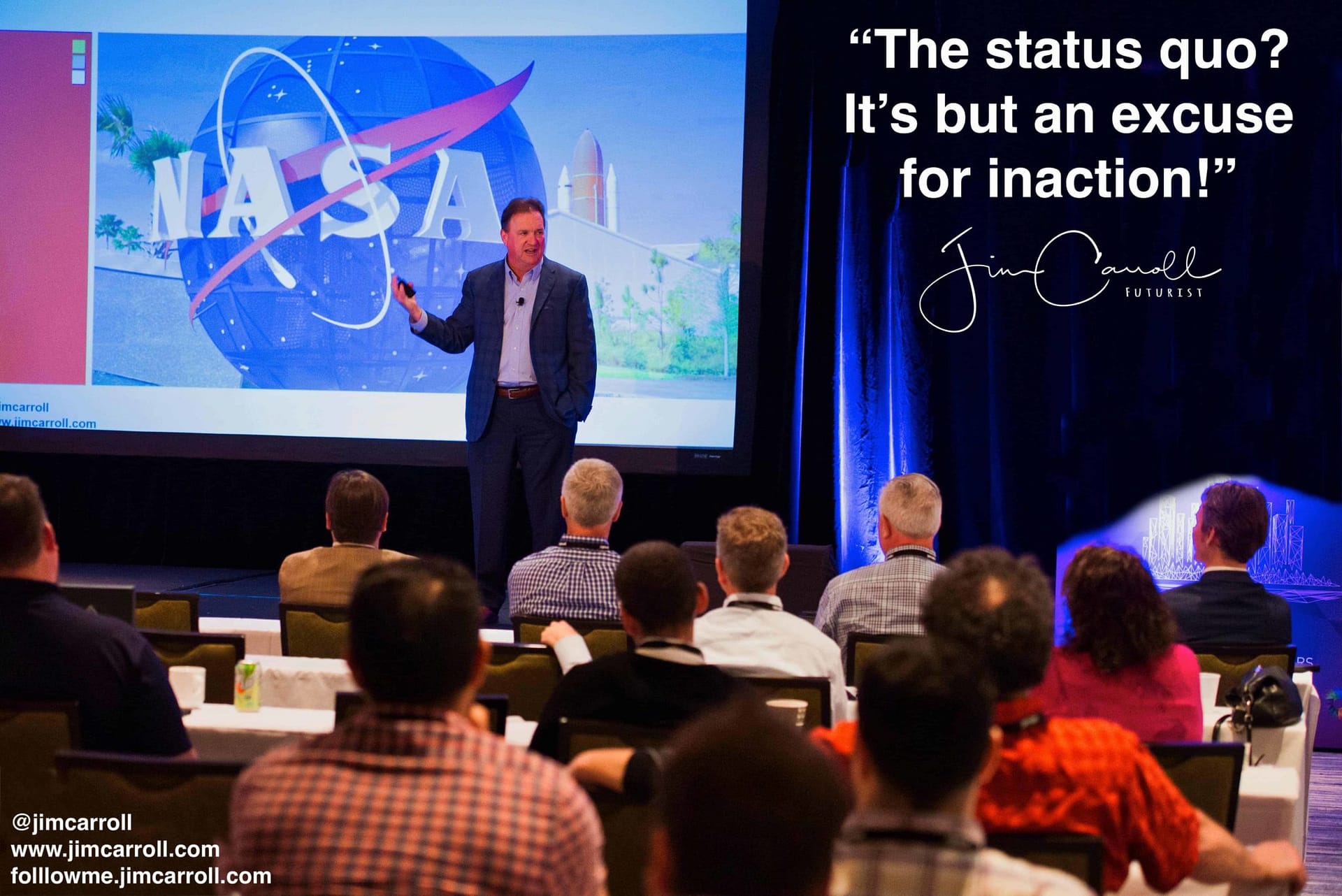 Being invited in to speak to NASA – twice! – is one of the highlights of my speaking career. Both involved issues of standing still vs. acting, decisiveness vs indecision, acceptance vs. the status quo. Those were some of the things I spoke about in both keynotes.
The context? For other audiences, I explain that while there used to be just 3 organizations in the space industry – the USA, Russians and Chinese – it is estimated that there are now some 350 organizations involved or exploring the idea of doing business in space. Everything from space tourism, to asteroid mining, pharmaceutical production and more.
That's the context of your world and your industry. You might have had a nice, uncomplex business with few competitors. Business model disruption has torn that apart – and you won't get by through standing still.
In fact, your status quo is the excuse for doing nothing that will doom your future potential.
It's the same for how you approach your personal life and personal brand. You can get stuck in a rut that challenges your future, places you in a rut, ties you in a bind.
You're in the status quo zone – one of the most dangerous places you can be! You need to continually work to get out of it!
Because otherwise, your status quo is your death sentence. Recognize it for the excuse for inaction that it is, and do something about it!